Dear Future CPA,
You can spend thousands on CPA Review books, videos, study guides, flashcards, crams, audios, etc. etc…
…but if your MCQ Software isn't preparing you for the fight that awaits, you're wasting your precious time and money.
The single-most important aspect of your CPA Exam preparation are your MCQs. They turn generic accounting concepts into CPA Exam application.
Yet, it's the weakest component of most CPA Review Courses.
"But wait!!! That's not fair!!!" you say…
"Their lectures are entertaining and they juggle dry-erase markers on camera!!!"
(but what about the software?)
"They have a 9,000% advertised Pass Rate!!!"
(but what about the software?)
"They've been teaching CPA Review for 357 years!!!"
(but what about the software?)
"Well, now that you mention it…I find myself resorting to studying free cpa exam questions instead of the ones I paid thousands for."
Sound familiar? You're not alone.
Here's the Cold Reality:
1. The difficulty of questions offered by most CPA Review courses are diluted and scattered.
2. The answer explanations leave a lot to be desired, causing you to almost blurt out loud
"oh really? The answer is 'A' because the answer is 'A'? Thanks!!!"
3. The technology platform looks like the code was written in 1998 and then canned, only to be resurrected from the tech dumpster 20 years later and a login screen slapped on the front.
STOP THE MADNESS!!!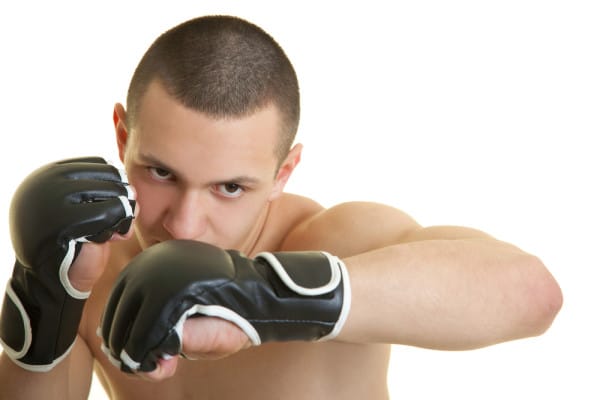 Imagine for a minute, you're preparing for a Cage Fight…
😉 (please ignore the fact that this scenario is highly implausible and just roll with the analogy)
…against someone who is universally regarded as the baddest person around.
Would you train and spar with some out-of-shape D-level fighter who can't kick above their waist anymore?
No – of course not.
You would bring in world-class MMA fighters who kick hard, train hard, and will beat you up within the friendly confines of the training camp gym so that it doesn't happen on fight night, right?
Training with old, decrepit, D-Level fighters for a cage fight sounds preposterous, yet, that's exactly what CPA Candidates do every day.
They study easy questions and use D-Level, antiquated software that can't differentiate between the questions that you're nailing and the questions that are roundhouse kicking you to the head.
It's no wonder that 50% of the people who take an exam fail – they aren't ready for a brawl.
What's worse, is that CPA Review Courses spread their course questions across several products (book, software, some type of "cram" type product), diluting the overall difficulty of questions you see in the software.
In fact, it's quite possible that the "hard" questions aren't even in your software – they're stuck in the back of some textbook.
The AICPA releases and licenses only so many questions to the review providers, causing this dilution to occur.
Let's Quickly Recap:
1. You have no idea as to your strengths and weaknesses.
2. You're not even sure if you're doing hard questions(??).
Does this sound like a recipe for success?
It's like training for a big fight and having no idea if you need to work on your striking or ground fighting.
To drill down further, you have no idea if your striking is weak because of your hands or your feet … or if your ground fighting is weak because of take-down or submission defense.
Basically, your trainer has left you blind and clueless.
You might as well not train because the result is the same … a beatdown is coming … and coming soon.
But let's backup…
They're not even training you for the right fight.
Their CPA Review software feeds you a steady flow of jabs with an occasional right-cross.
Jab. Jab. Jab. Cross.
Jab. Jab. Jab. Cross.
Guess what? That's boxing…
…which is wonderful training if you and your opponent agree ahead of time to wear big gloves and to only punch.
Unfortunately, you signed up for a Cage Fight.
If all your opponent does is jab, jab, jab, cross … you're good to go.
When you get into the cage with the AICPA, you're going to quickly find yourself on the wrong side of
elbows,
knees,
roundhouse kicks,
reverse-sidekicks,
kicks to your liver,
kicks to your shins,
kicks to your knees,
arm bars,
heel hooks,
guillotine chokes,
ground-and-pound,
and many more lovely surprises…
…leaving you an ugly, bloody mess.
But wait … it gets worse.
The AICPA only generally tells you what to expect.
You've prepared for a friendly boxing match … only to find yourself in a street brawl where anything goes.
Good luck with jab, jab, jab, cross.
IT DOESN'T HAVE TO BE THIS WAY. HERE'S WHY:
Adaptive Learning.
"Adaptive Learning" really has an academic, big-brain computer ring to it, but it will actually end up being the secret to your CPA Exam success.
In short, the software figures out what you know (and what you don't) and adjusts accordingly.
The D-Level training partner you're currently using has no idea what you're good at.
Because of Adaptive Learning, you will likely feel like you're being picked on by being tested on material you're weak on over and over.
(No worries though – the NINJAs do it out of love).
The AICPA's Hardest Content.
Simply put: NINJA MCQ puts you through the ringer.
It's very common for people to practice using other software programs and then buy NINJA for a last-minute tune-up, only to be horrified that they don't know the material and panic.
This is a good thing.
NINJA uses AICPA-licensed MCQ and SIMS, so if the material is hard, that's because the exam is going to be hard and it's better to figure that out NOW vs exam day.
NINJA MCQ subscribers can be at peace knowing that if they are doing well in the software, then they actually know the material.
The Peoples' Champ: Affordable and Accessible.
Let's face it: CPA Candidates pay an insane amount for the CPA Exam and CPA Review materials.
As you're sitting here reading this right now, you've likely spent the equivalent of a really nice cruise on other review materials and are sick of spending money on this awful exam.
Because of this, we have priced NINJA CPA Review Monthly at $67/mo.
Yes – other providers charge a lot more for software/notes/flashcards with a lot fewer features and MCQ/SIMS.
Go ahead and spend the difference on something cool – like a new iPad.
Of course, if you're one of those that equate price with quality (hey, we all do it from time to time), then we will gladly charge you $1,000 if it will make you feel better about the purchase .
(Personally, we would prefer the iPad instead). 😉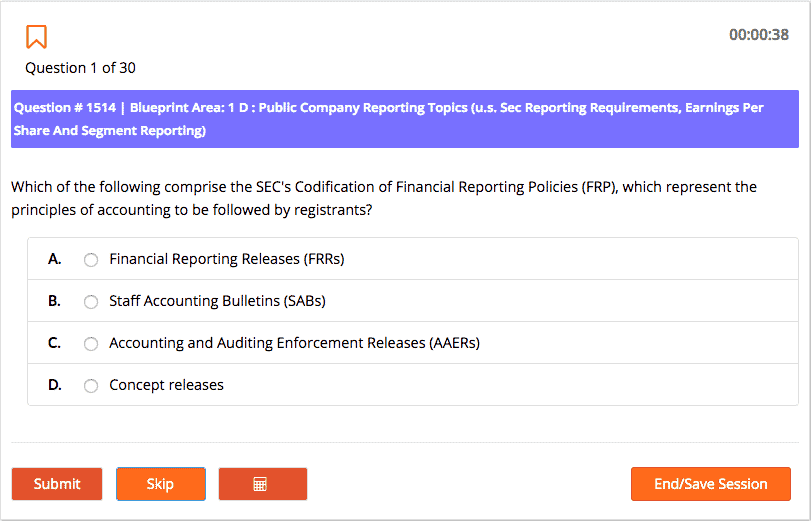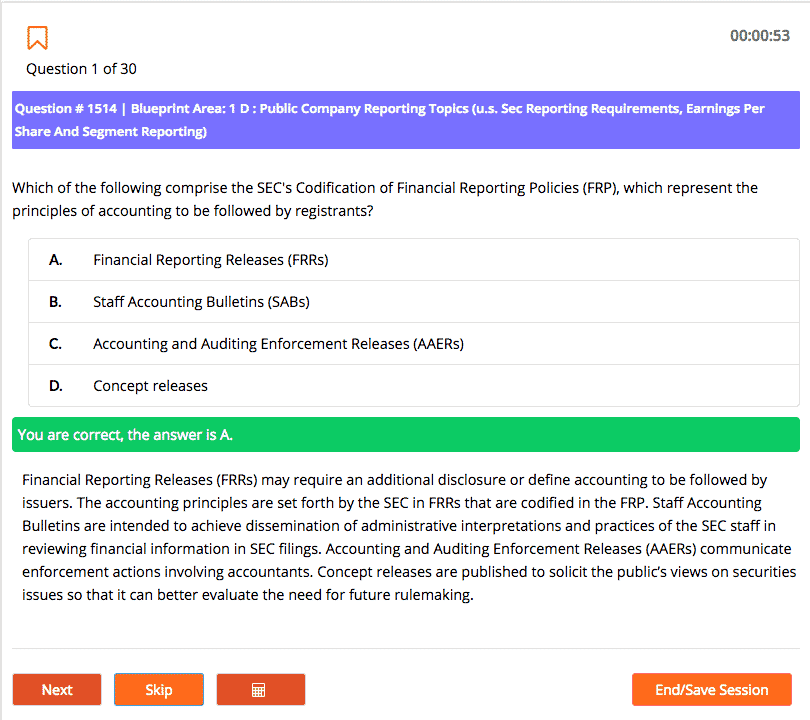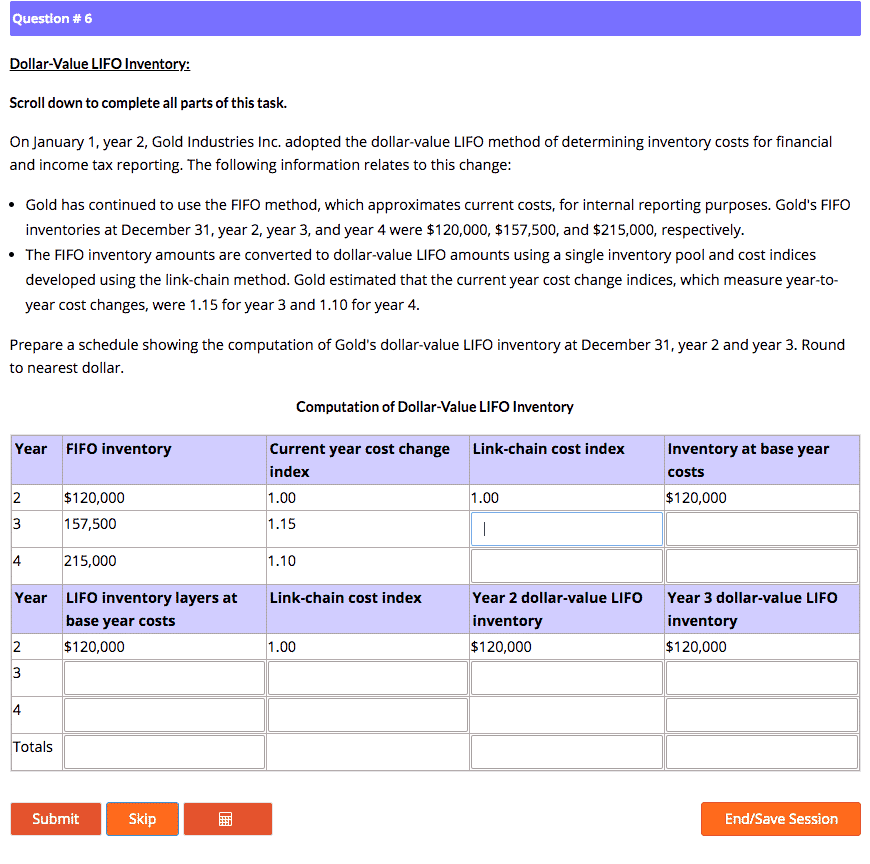 In Closing…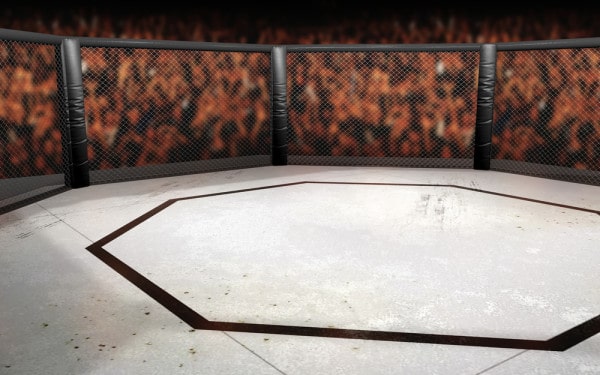 Are you ready for your upcoming brawl with the AICPA?
Chances are good that the answer is "not yet", but with NINJA MCQ, that will soon change.
Our Guarantee:
Use NINJA MCQ for a week (or 8 days … 10 days…whatever you feel is right) and try it out.
If it's not for you, just email us and we will give you a
full refund, absolutely no questions asked.
(Note – don't be surprised if the questions are a rude awakening…stick with them…they will pay off.)
Our Track Record of Success:
NINJA MCQ has been an integral study weapon for over 24,000 CPA Exam sections since its 2014 launch and we're confident that you're going to love adding it to your study arsenal as well.
A recent Elijah Watt Sells Award Winner even named NINJA MCQ as an essential part of his success.