Finally Pass the CPA Exam with NINJA CPA Review
Want To Study Less and Get Higher CPA Exam Scores?
NINJA Monthly with help you…
Find The Time To Study
Know What To Study
Spend More Time with Friends & Family
Retain & Recall Information Better
Get Higher Scores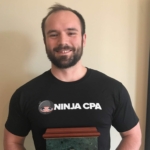 Brian Wright – Elijah Watt Sells Award Winner (Becker + NINJA)
"The questions and practice tests were extremely useful, they helped me find some weak spots I didn't even know I had and gave me the extra practice I needed to get my best score of any of the exams."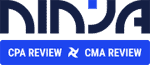 ✅ Month to Month
✅ AICPA Licensed
✅ Cancel Anytime
✅ 6,000+ MCQ
✅ 200+ SIMS
✅ Adaptive Learning
✅ Lecture Videos
✅ Cram Course
✅ Course Book
✅ Study Notes
✅ Audio Course
✅ Flashcards
✅ Live Tutoring
✅ Podcast
✅ CMA Included
Become a NINJA for $67
Use the NINJA Study Planner to Attack with your NINJA Study Weapons
Nail the Concepts
Intense Notes
Non-Stop MCQ
Just Re-Write Your Notes
All Comes Together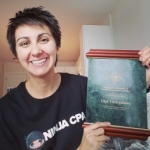 Olga Timirgalieva – Elijah Watt Sells Award Winner
"NINJA MCQ – A must! With the NINJA Notes, I printed out the notes and used as a knowledge check closer to the exam. NINJA Audio is nice to use during the commute or if you are an auditory learner."
How NINJA Monthly Works
Click "Add to Cart" below and you'll be on your way to getting Instant Access to the NINJA Study Weapons.
Your Access will renew for $67 every 30 days.
Cancel anytime for any reason (and keep your downloads!)
You can come and go as you please with zero commitment (and zero drama).

Full Course or Supplement
Already have a Course? Supplement with NINJA MCQ, Notes, Audio, and CRAM. Ready to go NINJA Only? Add the NINJA Book and Sparring into the mix. Either way, NINJA CPA Monthly is ready to help you become a CPA.

Friendly Price & Fits Your Busy Lifestyle
NINJA CPA Monthly is always $67 and you can cancel at any time (for any reason) and come and go as you please. No shenanigans. No financing. We're here to help you become a CPA, not make you go broke or lock you into some payment plan.

No-Drama 30 Day Refund Policy
We aim to treat people the way we would want to be treated. Simply put, if you don't feel like NINJA was worth your $67, we'll give you a prompt refund, no questions asked – and you can keep your downloads. We want you to be a happy NINJA.
What You Will Get
You get Instant Access to the following NINJA Study Weapons for your chosen section (AUD, BEC, FAR, or REG)
NINJA MCQs & SIMS
NINJA Notes
NINJA Audio
NINJA Book
NINJA Sparring (Live Tutoring)
NINJA CRAM
NINJA Study Planners (4 Week & 7 Week)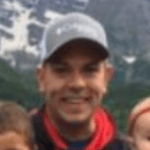 I went 4 for 4 in less than a year with a full time job with 2 little kids. The audio definitely provided me with some extra points that helped me pass my exams. It's amazing how Jeff's tips come to your head during the exam. Thank you NINJA CPA. I am finally done!!!!!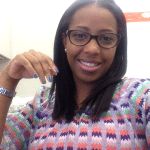 I have officially passed the CPA exam! I received my REG score early in the morning and just like every other score release my heart was pounding as entered my information to retrieve my score. I have been dreaming of this day. I'm proud of myself for working full time while completing the exam even with dealing with everyday stress. I'm grateful I found this site and gave NINJA a chance.