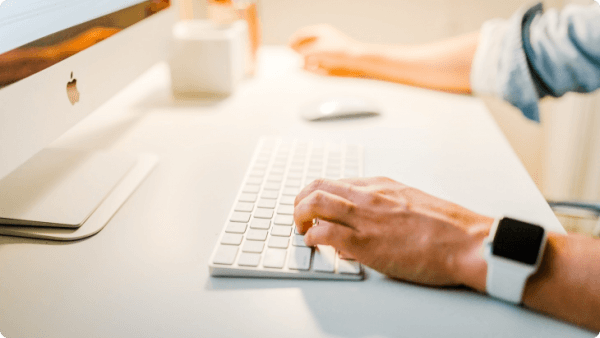 Cornerstone content is not a new concept. In fact, Brian Clark, founder of Copyblogger, wrote a guide on how to create cornerstone content back in January of 2007. It's a key SEO strategy that's becoming more and more prevalent as Google inches closer and closer to preferring real, well-written content over keyword-stuffed and generically-written blog posts. It also gives a way for new and under-performing websites to gain an edge over their competition.
Cornerstone content is a concept new and existing websites need to get behind. We're going to go over what exactly this type of content is, how it differs from regular content, why it's important and how to implement it into your content marketing strategy. Let's get started.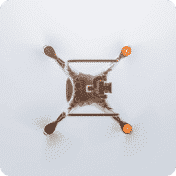 Exclusive Coupon Code for Acme INC. visitors! Get 5 Months Free & 30% Off All Plans.
Click the coupon code to copy and open the link.
Click Here For Details
What is Cornerstone Content?
Cornerstone content, or cornerstone articles, can be described as being among the most important pages of your website, right up there with your home, About and Contact pages. They're the top three to five articles that define the main focus of your site, and they're also among the top articles you'd want new visitors of your site or new members of your niche to read.
These are typically long-form articles that are more like guides than regular blog posts. They should explain key concepts of your niche in depth and should be able to spark numerous sub-topics. Here's a quick breakdown of how cornerstone content is created.
You essentially consider which main keywords you want your site to rank for. Find three to five keywords you want your site to target. You then need to come up with one cornerstone article to write for each main keyword you want your site to target. You should not use this keyword to target at any other post or page on your site.
All, or most at the very least, other content you create for your site should relate to one of your cornerstone articles, and you should link back to the cornerstone article so Google knows it's important. Your main SEO goal for creating this type of content should be better rankings for the main keywords you want your site to target and better rankings overall.
Examples of Cornerstone Content
Let's use a baseball website that teaches the game to beginners as an example. This site wants to rank for the following main keywords:
What is baseball
Rules of baseball
Baseball pitching mechanics
Here are a few examples of cornerstone content for these main keywords:
What is Baseball?
The Rules of Baseball
Baseball Pitching Mechanics: How to Pitch a baseball
These main topics can spawn dozens of sub-topics, including:
How to Pitch a Curve Ball
How to Pitch a Baseball Faster
Review of [insert name of new piece of equipment here]
X Baseball Facts You Probably Didn't Know
X Best Pitchers in Baseball History
X Worst Fouls in Baseball History
All of these posts relate to at least one of the cornerstone articles listed above, so the owner of this site can easily build a strong internal linking structure. Again, none of these articles will target the main keywords these sites want to rank for. Let's go into depth about why this strategy is important so we can explain it a little better. We'll then get into how to implement cornerstone content on your site.
Why is Cornerstone Content Important?
Content marketing and SEO are competitive fields in online business, and domain authority has always been an important aspect of SEO. That's why many SEOs advise bloggers to create more long-form content that goes above and beyond what other sites are doing. It makes your site stand out as an authoritative presence in Google's eyes.
The entire concept behind cornerstone content is intended to help establish your site as an authority in your niche so the rest of your content appears higher and higher in search rankings. What you want to do is to spend more time, research and maybe even money producing three to five cornerstone articles that have enough authoritative power to boost your search engine rankings for the competitive keywords you want your site to rank for the most.
Google's main intention with each new update it releases to its algorithm is to direct users to the highest-quality articles it can find on individual topics. This is why short-form content filled with generic, poorly-written content stuffed with every keyword available will no longer do. Google wants real content written by real experts.
The Difference Between Cornerstone Content & Regular Content
So, if high-quality, well-written long-form content ranks better in Google, why not treat all articles like cornerstone articles? Well, the answer lies in the way Google crawls and indexes your site, which you can learn more about in their explanation here. We'll sum it up for you.
Google uses software known as web crawlers to "crawl" your site for web pages. It opens each link you insert on each page and processes each additional page these links lead to. A proper structure for cornerstone content looks like this: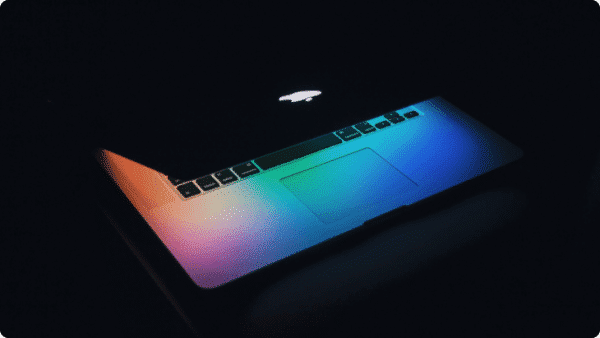 Final Thoughts
Cornerstone content can be an intimidating SEO strategy to tackle as it takes a lot of time and effort and is nowhere close to being a quick solution. However, we hope this guide cleared up this subject for you and made implementing this strategy easier, if only a little. There are a few additional steps you'll need to take after you have everything set up, and they all have to do with maintenance.
Ideally, the cornerstone content you create should be evergreen. The information should be relevant whether you read it tomorrow or 5 years from now. This means you need to keep up on maintenance for cornerstone content. Check on them every once in a while just to make sure the information in them is still relevant. You should also be promoting cornerstone content more than regular content on your site. Lastly, you should work on your email marketing game as well so you can convert all of the new visitors Google sends to your cornerstone articles.
With all that said, we hope you now know what it takes to implement a strategy for cornerstone content, and we wish you the best of luck in your SEO goals!