Disclosure: Becker CPA Review has an advertising relationship with this site. Check Becker website for current prices and policies.
Becker CPA Review Live Classes in Major Cities
Becker Professional Education, which is one of the biggest names in CPA Exam review courses, is the only one that offers live CPA Review classes in major cities as well as online self-study courses.
Courses are backed by the Becker Promise™ to keep CPA Exam candidates focused and on track. The Becker Promise™ guarantees a tuition-free retake to live class students who fail the CPA Exam after attending all classroom lectures and successfully completing 90 percent of their PassMaster homework problems. The Becker Promise also applies for self-study candidates for 365 days after they buy course materials.
Becker CPA does charge the cost of materials to students who qualify for the Becker Promise retake and waives only the tuition.
The biggest name in the CPA exam review industry comes with a hefty price tag: $3,393. That's more than double the cost of the next competitor. Becker's partnership arrangements give a hefty discount to many accounting firms that send their employees to Becker. Students paying their own way are not offered discounts.
Becker Deadlines Keep Students on Track
Becker CPA live courses provide comprehensive lecture notes with layout space for students to write their own notes, user-friendly software and more than 6,500 multiple choice questions. Exam simulators and practice exams are included. Becker provides 100 hours of instruction, which is higher than the industry average.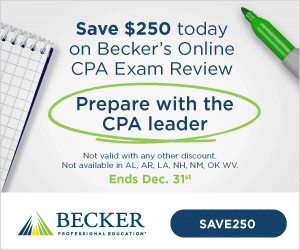 The quality of live, in-person lecture courses can vary. While Becker employs college professors and industry professionals as instructors, some students have said classroom lecturers spent class time reading from the textbook or playing the self-study course video lecture.
Other students say their lecturers were excellent and the live class matched their college accounting courses in quality. Check with other CPA Exam candidates in your area for recommendations on local Becker lecturers. If you decide the structured classroom environment meets your learning needs, remember the live class provides the same textbook and software offered in the Becker online self-study option.
Live classes are structured with a schedule of homework assignment deadlines that students must meet. The self-study option allows students to work at their own pace without the deadlines built into live class study. The self-study course incorporates video lectures, an interactive study planner, multiple choice questions and exam simulations.
Intensive Study is Available in Condensed Timeframe
Both live class and self-study Becker courses require completion within 12 months even though CPA Exam candidates have an 18-month window in which to pass all four sections of the CPA Exam. Repeating Becker courses requires students to pay half of the original retail cost.
Becker provides flash cards for an additional charge. A final review cram course also is available at extra cost.
For CPA Exam candidates who need a condensed timeframe that does not sacrifice content, the company's intensive course, Becker FastPass™, packs a 12-month review into 12 weeks. Students can elect to use Becker FastPass™ in either online or classroom option.
Twice each year in the fall and spring, Becker holds a five-week course in Atlanta, Ga. where CPA candidates seeking uninterrupted, intensive study stay and attend class on-site at a hotel. In addition to live lectures and class exercises, students receive guidance from instructors during supervised study periods. The $4,995 cost does not include the hotel.
For more information on Becker Live Classes, visit https://www.becker.com/cpa-review/courses/cpa-exam-review/flexible-course-formats/live
To Your CPA Exam Success,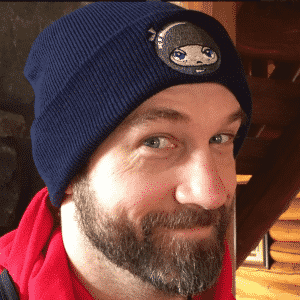 Jeff Elliott, CPA (KS)
Another71.com & NINJA CPA Review




Start Your NINJA CPA Review 7-Day Free Trial
Want to Study Less & Get Higher CPA Exam Scores?
Can I send you $162.12 of Free CPA Review Materials that will help you…
Study Less
Avoid Common CPA Candidate Mistakes
Get Higher Scores
Spend More Time with Friends and Family
Finally Pass and Get On With Your Life?