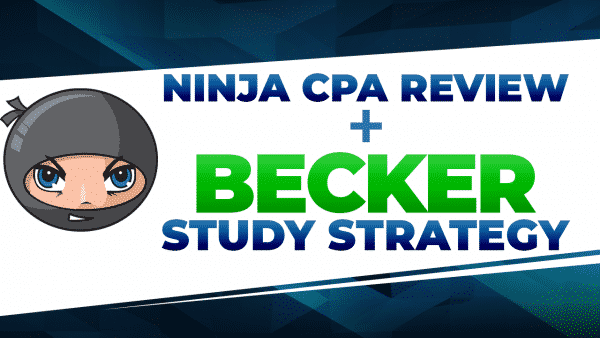 Scenario: You want your Becker CPA Review Course to do the heavy lifting, but give it a NINJA boost.
This is how you do it.
N.
Nail the Concepts with your Becker lectures.
If something is confusing in your Course materials, look it up in the NINJA Book.
Start listening to your NINJA Audio. Never drive to work without it on. You can listen to fun things when you're a CPA. Let that motivate you. 🙂
If your commute is 1 hour round trip, then that's 1 hour of NINJA Audio per day (and that's for the commute alone … if you can work and listen to the NINJA Audio: even better.)
Start reading the NINJA Notes in your downtime, especially at work. It's ok if you haven't studied the section before. It will all start clicking the third time through, regardless of where you are in your prep.
I.
Take Intense Notes over your lectures.
First Time? Retake? 15th Retake? It doesn't matter. Take Intense Notes.
N.
Non-Stop MCQ.
If this is your first time taking this exam, then do Non-Stop MCQ with your Course Test Bank and then in the review phase (A – All Comes Together), then you switch to NINJA and work backward, beginning with your weakest topic.
If this is a retake OR you've found yourself memorizing your Course MCQ, then switch 100% over to NINJA MCQ for this phase. When it comes time to do the SIMS, switch back and forth, according to which software you like better.
Again … if this is your first time taking this exam, use your Becker Course MCQ for N (Non-Stop MCQ) and use NINJA MCQ for A (All Comes Together) as you review.
If this is your first time taking this exam and you're memorizing the test bank questions (which is really bad because it causes false confidence … you're scoring in the 90s, but on exam day, you score a 65 and can't figure out why), then switch over to NINJA MCQ 100% for both (N) and (A).
SIMS – First time or retake alike: switch back and forth between the two platforms.
J.
Just Re-Write Your Notes.
This phase is pretty much universal, no matter if you're going #fullNINJA or supplementing. If you took killer notes, re-write those. If taking notes just wasn't in the cards this time around and you did the best you could do, then re-write the NINJA Notes.
Make sure you start the process at least two weeks out from exam day and take no longer than a week.
A.
It All Comes Together.
If you're using your Course MCQ in the Non-Stop MCQ phase, this is where you switch over to NINJA MCQ (if you've already switched, then keep using it here as well).
Start with your weakest topics first and work backward. You can let the software feed you questions, but since you're in a final review phase, I recommend doing topic-specific mini testlets and really drill-down.
Do a set of 20 over your weakest area. If you're weak in several areas, then choose the one that keeps you awake at night first.
The one you DREAD seeing on exam day.
If you are hitting in the low-70s (70-75), then move on to your next weakest area.
The reason why you don't go for mastery here is that you have a lot of ground to cover in a short amount of time for your review. It's better to get all of the topics into the 70s and then come back and hit them again vs get a few into the 80s/90s and run out of time before you can get to the rest.
To Your CPA Exam Success,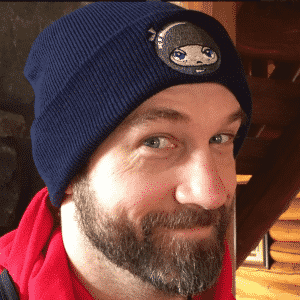 Jeff Elliott, CPA (KS)
Another71.com & NINJA CPA Review


Video: Supplementing Becker with NINJA
Note: Bryan was not compensated in any way for this video. I stumbled upon it long after it was filmed (and I liked what he had to say) 🙂
Becker CPA Review + NINJA CPA Review Supplement
Disclosure: This site owns

NINJA CPA Review

and has an advertising/affiliate relationship with

Becker CPA Review

. We may receive a referral commission if you purchase through these links (at no additional cost to you).


Becker Unlimited

NINJA Monthly

$2,999

$67

✅ AICPA-Licensed
✅ AICPA-Licensed
✅ Videos
✅ Videos
✅ Book
✅ Book
✅ Test Bank
✅ Test Bank
✅ Study Notes
✅ Study Notes
🚫 Audio Course
✅ Audio Course
✅ Flashcard App
✅ Flashcard App
✅ CRAM Course
✅ CRAM Course
✅ Adaptive MCQ
✅ Adaptive MCQ
🚫 Audio MCQ
✅ Audio MCQ
🚫 Study Groups
✅ Study Groups
✅ 10 Day Returns
✅ No Return Fee
✅ No Restrictions
✅ 30 Day Returns
✅ Full Refund
✅ No Restrictions
✅ No Commitment
✅

Becker Free Trial

✅

NINJA Free Trial