---
Check out our [Becker + NINJA CPA Study Plan] on how to (easily) combine the two CPA Review materials.
---
---
See Also: Becker CPA Forum
---
---
1. Becker is an AICPA-Licensed CPA Review Course
---
Becker CPA Review is AICPA-Licensed and has access to the AICPA Examinations Team, and knows what's coming on the CPA Exam.
(NINJA CPA Review is also an AICPA-Licensed course, so Becker + NINJA is a killer combo. )
---
2. Investopedia Ranks Becker CPA Review as the 'Best Course'
---
"Why We Chose It (Best Course): Historically, Becker has been the most popular and trusted CPA exam prep course on the market. Becker provides students with peace of mind knowing that the largest CPA firms in the world trust Becker to prepare their employees for the CPA Exam." – Investopedia – The 5 Best CPA Prep courses of 2022.
(Investopedia also named NINJA CPA Review "Best Price" 😀 )
---
3. Becker CPA is the Biggest Name in CPA Exam Prep
---
The Becker CPA Review Course is the biggest name (largest market share) in CPA Exam prep. They've been around forever and they're the most expensive course, typically.
---
4. Becker Costs $2,399 to $3,499
---
Becker CPA has 3 main course packages: Pro ($3,499 retail price), Premium ($2,999 retail price), and Advantage ($2,399 retail price).
With the Becker CPA promos, the cost is usually much lower.
---
5. Becker Pro or Premium are the Best Packages To Buy
---
If you're buying Becker, go with the Becker Pro Course or Becker Premium, as I don't see the point in the Advantage Package when it has significantly fewer options without much of a price difference.
---
6. Becker Pro has Flashcards and Final Review (Cram Course)
---
Becker Premium has most of the features as Becker Pro, including Unlimited Access, with some major differences:
Becker Pro has flashcards, Becker Final Review (their "cram" type product), and additional MCQ.
The Pro package also has a one-year CPE subscription. If the CPE subscription can be activated at any time, then this is a good value.
If not, it's kind of a pointless bonus because new CPAs won't be needing CPE right away. The Becker website is unclear on this point.
Either way: go with Becker Pro if it's on sale (which it often is and, ironically, cheaper than the Premium package) or is close in price to the Premium Course.
---
7. Becker Works Great with NINJA CPA as a Supplement
---
Many NINJAs are also Becker students, and Becker works great with NINJA CPA.
If you're struggling to pass the CPA Exam, add NINJA to your Becker course for some extra firepower.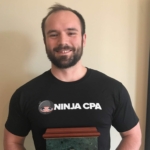 Brian Wright (Becker + NINJA)
Elijah Watt Sells Award Winner
"The questions and practice tests were extremely useful, they helped me find some weak spots I didn't even know I had and gave me the extra practice I needed to get my best score of any of the exams."
Check out: [Becker + NINJA CPA]: How to Quickly Pass Any CPA Exam
---
8. Becker CPA has an advertised Pass Rate of 94%
---
"In 2020, Becker Exam Day ReadySM students reported passing 94% of the CPA Exam sections they attempted. In total, Becker students passed more than 33,000 sections of the CPA Exam, which represents more than 1/3 of all CPA Exam sections passed in 2020.**"
Becker goes on to drill down into what constitutes being "Exam Day Ready":
"Pass rate based on those students that met Exam Day ReadySM threshold and self-reported scores to us in 2020 and is calculated by dividing the total sections passed by total sections attempted across all qualifying students. "Exam Day ReadySM" threshold means students watched 80% of our lecture videos, answered 80% of our MCQs and TBSs correctly and scored a minimum of 50% on our simulated exams. Scores may be reported at any time. We recognize there is an inherent bias to these results as students who do not pass may not share this information with us."
(Emphasis added)
---
9. Becker CPA Discounts the Pro Course Up to $1,200
---
Becker CPA Review often runs promos on their Pro Course and typically discounts it by $1,200, give or take. If it's not on sale now, wait a week.
Check out the Becker + NINJA Affiliate Discount.
---
10. Becker Pro and Premium Courses have Unlimited Access
---
The Becker Pro and Premium courses have "Unlimited Access," which, according to the Becker website, means "Take advantage of our CPA Exam Review materials until you pass the exam."
By contrast, Becker's Advantage course comes with 24 months of access.
---
11. Becker's Free Trial Includes 14 Days of Access
---
The Becker CPA free trial includes:
31 Lecture Hours

1,490 MCQ

100 Simulations
Practice Exams
Digital Flashcards
(NINJA also has the NINJA Free Trial 😀 )
---
12. Becker CPA vs Wiley CPA vs Roger CPA: Becker costs $500 to $1,000 more (retail)
---
Becker's Pro package costs more than similar packages from Wiley, Roger, Surgent, and Gleim.
Check out other CPA Review Courses for details.
---
13. You Might Get College Credit for taking Becker
---
Some MAcc programs have the CPA Review course integrated into their program. If you're looking into a Masters of Accounting program, it might not hurt to email Becker and ask them if they have any partnerships with colleges or universities where you can accomplish this very thing. Then, see if that school has an online program.
---
14. Becker Coupon Codes are Available
---
Becker offer discounts and promos regularly, putting the discounted Becker Pro price somewhere in the ballpark of $2,300 on average.
---
15. Some CPA Firms Offer Employees Discounted Becker Courses
---
The bigger CPA firms have relationships with courses like Becker. Check with your CPA firm to see if they have a firm discount program with Becker. It's likely much better than the "normal" discount available.
---
16. Becker has a Military Discount
---
Yes – Becker has a direct billing relationship with the U.S. Department of Veterans Affairs. My understanding is that a qualified veteran doesn't have to pay out of pocket for Becker – similar to a CPA Firm's direct billing.
Becker is the only CPA Review course that I could find with a direct bill relationship with the US Government.
---
17. Becker has a Former Student Discount
---
Yes. Becker Former Student Discount: "If you are a returning Becker CPA Exam Review student who decided to restart your studies after inactivity, you may be eligible for a discount. Please call our Customer Support team at 877.272.3926."
---
18. Becker Live CPA Review classes are No Longer Offered
---
Becker used to have a live class and even a Fast Pass intensive, but I don't see those offered anymore.
---
19. Becker CPA offers Financing
---
Yes, Becker offers financing.
Per the Becker website:
"Becker offers several no interest payment plans to help you prepare to advance your career.
6-, 12- or 24-month installment plans are available on eligible CPA Exam Review purchases over $500.
A one-time $49, $69 or $99 non-refundable processing fee applies.
All applicants are pre-approved."
---
20. How to Study with Becker CPA
---
The way to study with Becker CPA is very simple and straightforward.
Nail the Becker CPA Review concepts
Take Intense Notes
Non-Stop MCQ
Just Re-Write Your Notes
All Comes Together
For a detailed breakdown read: How to Study with Becker CPA + NINJA
---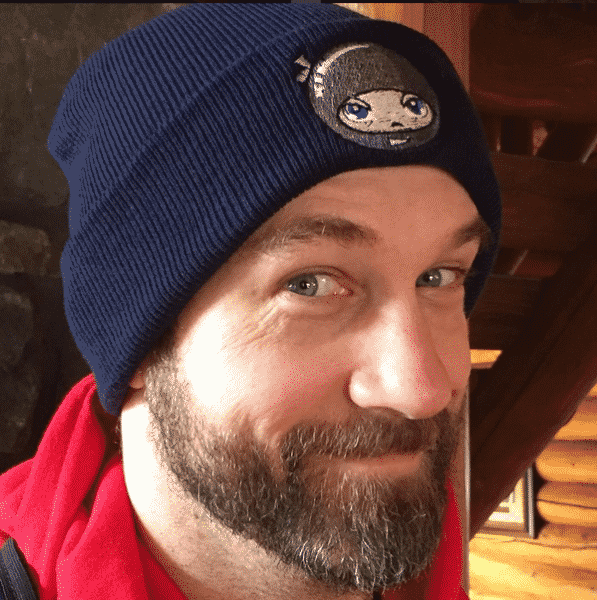 To Your Success,
Jeff Elliott, CPA (KS)
---