Candidates in Dubai who take the Uniform CPA Examination will sit for one that is identical to that offered in the United States.
The CPA exam in Dubai is administered in English to those who want to qualify through U.S. State Boards of Accountancy for the CPA license. Just as in the United States, the CPA exam offered in Dubai to citizens or residents of the United Arab Emirates is computer-based rather than a paper-and-pencil test.
The three organizations that administer the exam—The American Institute of Certified Public Accountants (AICPA), National Association of State Boards of Accountancy (NASBA) and Prometric—started offering international exams in 2011 so that traveling to the U.S. for testing is no longer required.
The CPA exam offered in Dubai presents the same four sections familiar to candidates studying for the U.S. exam: Auditing and Attestation (AUD), Financial Accounting and Reporting (FAR), Regulation (REG), and Business Environment and Concepts (BEC). Each of the sections features testlets of multiple choice questions followed by a task simulation or a writing essay.
Taking all four sections requires a total of 14 hours.
Find a U.S. Jurisdiction That Participates
Candidates who want to test in Dubai should start by selecting a Board of Accountancy in the U.S. that participates in the international exams. Ten jurisdictions do not participate, and a list of those that do not can be found at the International Section of the NASBA website.
It's always a good idea to consult NASBA's The Candidate Bulletin for specifics as you work through what you must do to apply for the CPA exam. That's especially true if you want to take the exam in Dubai because participating jurisdictions may have different application requirements. Different jurisdictions may also have different requirements to qualify for licensing after you pass the exams.
After submitting the application form, you may be required to submit some or all of the examination fees as well as the application fee. Once you receive a Notice to Schedule, you can register to take the exam in Dubai. Go to United Arab Emirates location on the Applying to Test Internationally page of the NASBA website. You will need identifying information, a valid Passport or National ID Card and information from your NTS in order to register.
Click the button to pay the international fees and register for the exam. The international exam fees for each of the AUD and FAR sections are $307.97, while the fees for BEC and REG are $327.49 for each section. Additional domestic fees may be charged. These fees are nonrefundable.
Schedule Your Test Date through Prometric
Once you have registered for your examination section, you should wait 24 hours before scheduling your appointment at the testing center through Prometric's How to Schedule Your Exam in an International Location web page.
On the Prometric site, select Schedule an Exam and read the welcome screen before clicking NEXT. Answer the policy information questions and go on to the Eligibility Information Screen. Here you will enter your NTS examination section identification number. Make sure you enter the right one; NTS gives you an ID number for each section you've scheduled.
Enter the first four letters of your last name. Click NEXT. Confirm the test section for your Middle East location and click NEXT. Choose the location, date and time for your exam. Finish scheduling by clicking COMPLETE REGISTRATION and print your appointment confirmation number for your records.
For more information, AICPA gives a helpful rundown of International Testing FAQs, while NASBA offers insight on international testing for the CPA Exam here.
In addition to the United Arab Emirates, the CPA Exam is offered internationally in Japan, Bahrain, Kuwait and Lebanon.
CPA Review Course Comparison
Disclosure: This site owns

NINJA CPA Review

and has affiliate/promotional partnerships with other CPA Review courses (we're cool like that) and may be compensated if you purchase through one of our links (at no cost to you).


➡️

NINJA Monthly

➡️

Platinum

➡️

Elite

➡️

Pro

✅ Subscription
✅ Unlimited
✅ Unlimited
✅ Unlimited
✅ AICPA Course
✅ AICPA Course
✅ AICPA Course
✅ AICPA Course
✅ Videos
✅ Videos
✅ Videos
✅ Videos
✅ Test Bank
✅ Test Bank
✅ Test Bank
✅ Test Bank
✅ Notes
✅ Notes
✅ Notes
✅ Notes
✅ Audio
🚫 Audio
✅ Audio
🚫 Audio
✅ Tutoring
✅ Tutoring
🚫 Tutoring
✅ Tutoring
➡️

$67

➡️

Save $700

➡️

Save $1,300

➡️

Save $1,200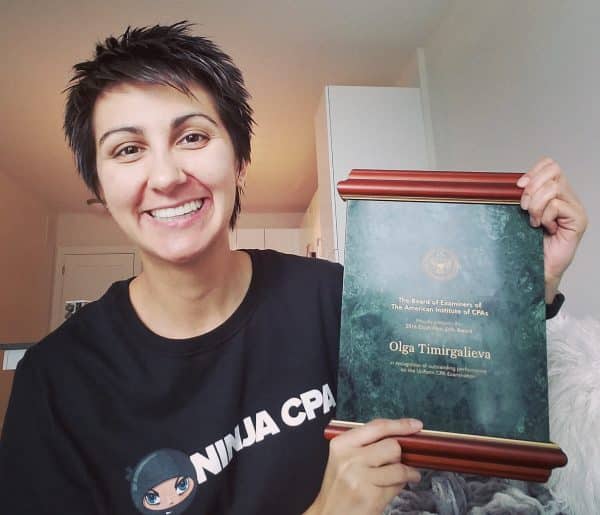 "Thank you Jeff!! It definitely would've not happened without your MCQs… Thank you!! NINJA MCQ – A must! Solving through all of the MCQ, understanding solutions, and adding new information nuggets to your notes — absolutely critical.

With the NINJA Notes, I printed out the notes and used them as a knowledge check closer to the exam. Information is high-level, so you can quickly run through and get a comfort level on what you should go back to review in detail.

NINJA Audio is nice to use during the commute or if you are an auditory learner. The Audio MCQ is nice to keep you engaged."
– Olga Timirgalieva, Elijah Watt Sells Award Winner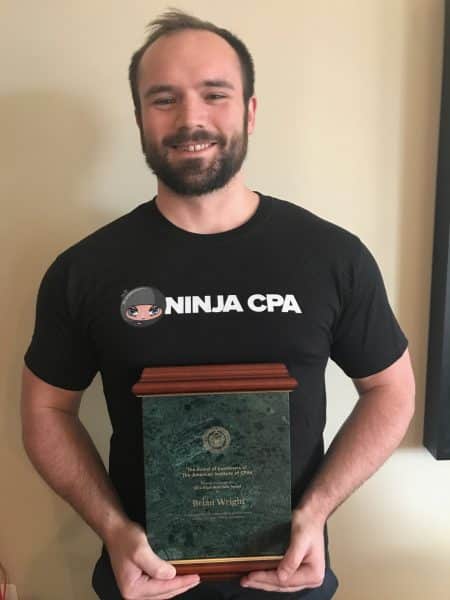 "After taking three exams I was in reach of the EWS award. I knew that I needed a high score on my last exam to get it, so I decided to use NINJA MCQ and practice tests to supplement my Becker materials.
The questions and practice tests were extremely useful, they helped me find some weak spots I didn't even know I had and gave me the extra practice I needed to get my best score of any of the exams."
I thought it was set up really well and had a different approach which definitely helped."
– Brian Wright, Elijah Watt Sells Award Winner
---