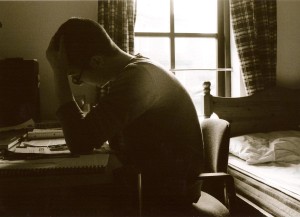 Sometimes, one of the most difficult parts of passing the CPA Exam is navigating the wealth of information available online. How do you apply? What is the timeline? Which review materials are the best? If you're on the hunt for reliable resources, here's a rundown of some of the best online resources for passing the
CPA Exam for dummies
. This isn't the official book, just a roundup of the things you'll need to know when starting the process.
Your State Board of Accountancy
If you don't know how to find your state's board of accountancy, the National Association of State Boards of Accountancy maintains a
directory
on their website. Your state board will be the best resources for exam and licensing information applicable to your state, such as your state's education and experience requirements, how to apply, and steps in the application process. Most state boards will have FAQs on their website that may help answer any questions you have. If you still can't find what you're looking for, call your state board for clarification. They are there to help.
The AICPA
The AICPA offers an entire
section
of their website dedicated to providing resources for CPA Exam candidates. There you will find tips on how to apply, information on scholarship opportunities, an exam tutorial, sample tests, and much more. The AICPA is also the best resource for information on the exam
Content and Skill Specification Outlines
(CSOs/SSOs), the framework of subject matter eligible to be tested.
This Way to CPA
The AICPA also sponsors
This Way to CPA
, a website geared toward high school and college students interested in learning more about becoming a CPA. You'll find a wealth of information on the exam, as well as some light-hearted material to read during your study breaks. If you're job hunting while studying, a section of the website covers careers and includes practice interview videos.
The National Association of State Boards of Accountancy
The NASBA releases the
Candidate Bulletin
which provides significant information about the exam. The bulletin is an invaluable resource, providing information on everything from exam content to how to appeal a failing score. For
international candidates
, the NASBA website should be your first stop for information on international testing and licensure.
Prometric
Prometric is the official test sponsor of the CPA Exam. On the Prometric
website
, you'll find information on scheduling your exam, test center locations, and resources for rescheduling or canceling your exam. You'll also find a video about what to expect on test day and a sample exam to help familiarize you with the testing software.
GoingConcern.com
This accounting blog includes a section dedicated to the
CPA Exam
. Posts typically include information on
score release
dates, exam performance statistics, exam changes, and occasionally some CPA exam humor. It might not be a resource for detailed exam information, but if you're looking for some reading material while waiting for test
scores to be released
, it's a good read.