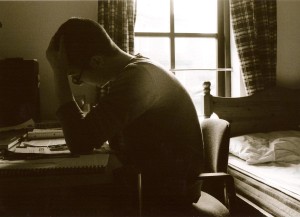 Sometimes, one of the most difficult parts of passing the CPA Exam is navigating the wealth of information available online. How do you apply? What is the timeline? Which review materials are the best? If you're on the hunt for reliable resources, here's a rundown of some of the best online resources for passing the CPA Exam for dummies. This isn't the official book, just a roundup of the things you'll need to know when starting the process.
Your State Board of Accountancy
If you don't know how to find your state's board of accountancy, the National Association of State Boards of Accountancy maintains a directory on their website. Your state board will be the best resource for exam and licensing information applicable to your state, such as your state's education and experience requirements, how to apply, and steps in the application process. Most state boards will have FAQs on their website that may help answer any questions you have. If you still can't find what you're looking for, call your state board for clarification. They are there to help.
The AICPA
The AICPA offers an entire section of their website dedicated to providing resources for CPA Exam candidates. There you will find tips on how to apply, information on scholarship opportunities, an exam tutorial, sample tests, and much more. The AICPA is also the best resource for information on the exam Blueprints, the framework of subject matter eligible to be tested.
This Way to CPA
The AICPA also sponsors This Way to CPA, a website geared toward high school and college students interested in learning more about becoming a CPA. You'll find a wealth of information on the exam, as well as some light-hearted material to read during your study breaks. If you're job hunting while studying, a section of the website covers careers and includes practice interview videos.
The National Association of State Boards of Accountancy
The NASBA releases the Candidate Bulletin which provides significant information about the exam. The bulletin is an invaluable resource, providing information on everything from exam content to how to appeal a failing score. For international candidates, the NASBA website should be your first stop for information on international testing and licensure.
Prometric
Prometric is the official test sponsor of the CPA Exam. On the Prometric website, you'll find information on scheduling your exam, test center locations, and resources for rescheduling or canceling your exam. You'll also find a video about what to expect on test day and a sample exam to help familiarize you with the testing software.
CPA Review Course Comparison
Disclosure: This site owns

NINJA CPA Review

and has affiliate/promotional partnerships with other CPA Review courses (we're cool like that) and may be compensated if you purchase through one of our links (at no cost to you).


➡️

NINJA Monthly

➡️

Elite

✅ Subscription
✅ Unlimited
✅ AICPA Course
✅ AICPA Course
✅ Videos
✅ Videos
✅ Test Bank
✅ Test Bank
✅ Notes
✅ Notes
✅ Audio
✅ Audio
✅ Tutoring
🚫 Tutoring
➡️

$67

➡️

Save $1,300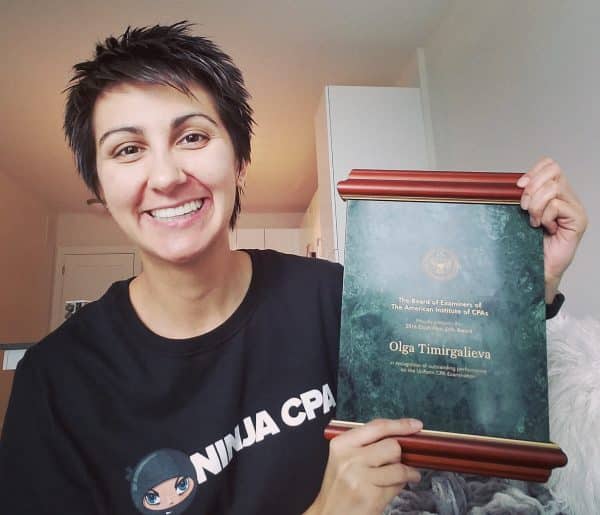 "Thank you Jeff!! It definitely would've not happened without your MCQs… Thank you!! NINJA MCQ – A must! Solving through all of the MCQ, understanding solutions, and adding new information nuggets to your notes — absolutely critical.

With the NINJA Notes, I printed out the notes and used them as a knowledge check closer to the exam. Information is high-level, so you can quickly run through and get a comfort level on what you should go back to review in detail.

NINJA Audio is nice to use during the commute or if you are an auditory learner. The Audio MCQ is nice to keep you engaged."
– Olga Timirgalieva, Elijah Watt Sells Award Winner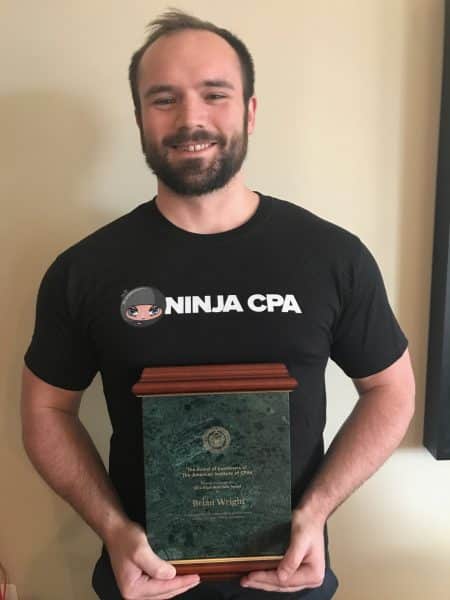 "After taking three exams I was in reach of the EWS award. I knew that I needed a high score on my last exam to get it, so I decided to use NINJA MCQ and practice tests to supplement my Becker materials.
The questions and practice tests were extremely useful, they helped me find some weak spots I didn't even know I had and gave me the extra practice I needed to get my best score of any of the exams."
I thought it was set up really well and had a different approach which definitely helped."
– Brian Wright, Elijah Watt Sells Award Winner
---