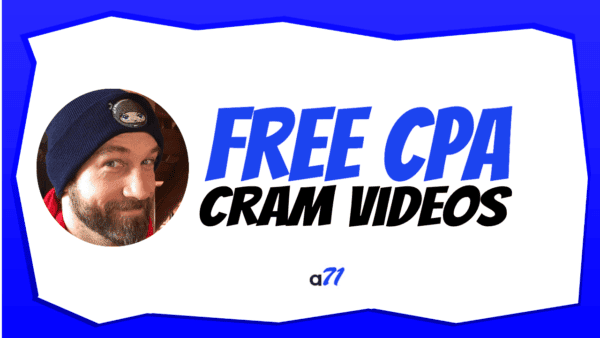 Free CPA CRAM
---
---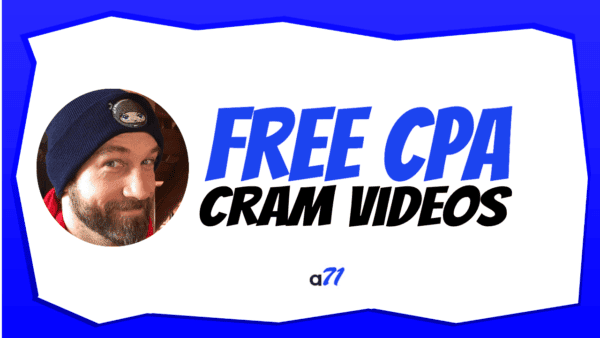 ---
CPA Cram – NINJA CRAM
---
NINJA CRAM is the CPA CRAM course offered through NINJA CPA Review.
NINJA CRAM will leave you confident and ready for whatever the AICPA throws at you.
You can knock out the CRAM sessions on a Saturday and still have time for some weekend fun. 😀
The NINJA CRAM sessions are in-depth and thorough, but clocking in at around 1/5 the length of our Sparring lectures, they don't lose sight of what they are: a CRAM course.
In addition to the videos, NINJAs get access to the Excel files used in each CRAM session.
FAR CRAM = 13 hours
AUD CRAM = 10 hours
BEC CRAM = 8 hours
REG CRAM = 9 hours
NINJA Mike scored top-5 in the World on the CMA Exam, so if you're taking BEC, you'll especially want to watch.
Yes, Mike has a thick accent (he's from India), but most people can get past that and love his teaching, based on the emails I get.
---
FAR CRAM – Leases
---
---
AUD CRAM – Professional Responsibilities, Engagement Acceptance, & Audit Planning
---
---
REG CRAM – Individual Taxation
---
---
BEC CRAM – Financial Management – Cost of Capital
---
---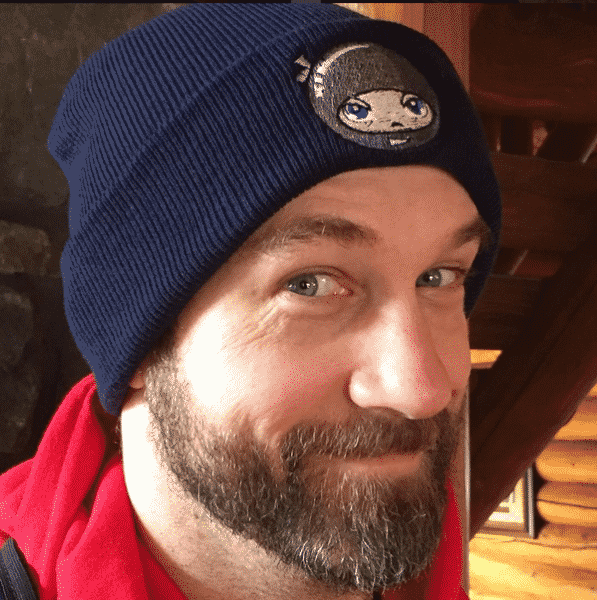 To Your Success,
Jeff Elliott, CPA (KS)
Another71 | NINJA CPA | NINJA CMA | NINJA CPE
---