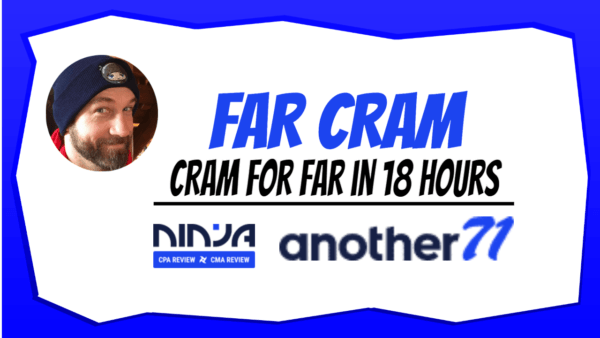 CPA Exam CRAMs
---
In October & November 2021, we hosted a live 2-Day CRAM for FAR, AUD, BEC, and REG.
[We have since re-recorded the sessions as needed for the updated 2023 CPA Exam content]
It was hosted by NINJA Mike, a member of the NINJA editorial team, and an expert on all CPA Exam & CMA Exam topics.
Yes, Mike has a thick accent (he's from India), but most people can get past that and love his teaching, based on the emails I get.
[I think NINJA Mike is now more popular by the NINJAs than I am. My heart will go on … my heart will go on …]
Like what you see in these CRAM demos?
The CRAM replays are included with NINJA Monthly.
Yep – still only $67 a month and you can cancel anytime for any reason.
---
FAR CRAM Demo
Leases
---
---
"I did Ninja Only — as a working mom with a toddler, I squeezed in studying whenever I possibly could. Ninja Audio on repeat for preschool pickup and drop off, non-stop MCQs whenever I had my phone on me. Including some toddler bedtimes sneaking my phone under a blanket 🙂 But the one thing that helped me above everything else is Ninja Mike and his CRAM sessions. I was always weak in tax (audit / accounting work experience), and I literally learned everything I needed to know for all the tough SIMS from his videos. He is an amazingly gifted teacher, and I owe this result to Ninja Mike's videos." – Sowmya
---
AUD CRAM Demo
Professional Responsibilities, Engagement Acceptance, & Audit Planning
---
---
"Passed AUD with 89. Feels incredible because I walked out of the exam without a clue if I passed or failed and was almost in tears. That has never happened on my life. I have been out of school for 10 years and am 50 years old. This has been hard but very fulfilling…The cram session was super helpful in passing And will for sure be using again." – Kelli
---
REG CRAM Demo
Individual Taxation
---
---
"Ninja as a supplement has a lot of resources, so initially, I was overwhelmed with it all. Not able to decide what to make use of! So I hammered MCQs in the weaker topics, I even covered sparring and cram sessions! I absolutely loved the sparring notes – they provide summarized notes in excel, and it got me through days when I didn't have it in me to read the book. I understand not everyone likes the pace or whatever it is of the sparring session, but please do get your hands on the notes! I cannot thank Ninja Mike enough for this!" – Background-Baby
---
BEC CRAM Demo
Financial Management – Cost of Capital
---
---
"I'm convinced Ninja sparring and cram sessions saved my butt as well as copying the notes. Audio notes are still on my phone, waiting for the next section to replace them." – Trey
---
Here are some comments from the live CRAM chats:
"Thank you, Mike. These sessions were very helpful. I appreciate it very much." – Darshan S
"Thank you Ninja Mike. This was great." – Karen
"You're the best Mike! Thanks for walking through everything with us." – Josh
"You killed it and I really really really appreciate the excel documents!" – Morgan E.
"Thank you so much! This has been extremely helpful!" – Alex
"Thank you Mike!! This has been so helpful!!…you da bomb." – Rebeca
"I'm grateful for everything this weekend." – Elka
"My brain is fried! Perfect! Thank you." –Jaxon
---
"I took an insane amount of notes." – Ethan
"This session is excellent." – Bharati
"Thank you for the cram session!" – Jared
"Thank you Mike and the staff. It has been awesome!" – Markos
"Thanks Ninja Mike!" – Price
"Thank you. Feeling very confident now." – Naiya
"Thanks for today's review, Mike. I think it was helpful for me." – Jeremy
"Thank you so much, Mike! It's been an excellent session!" – Toi
"Thank you so much mike!!!…YOU ARE AMAZING!!!" – Karla
---

---
Get Your Free CPA Notes
FAR – Governmental Accounting
AUD – Audit Sampling
REG – Partnership Taxation
BEC – IT
---
---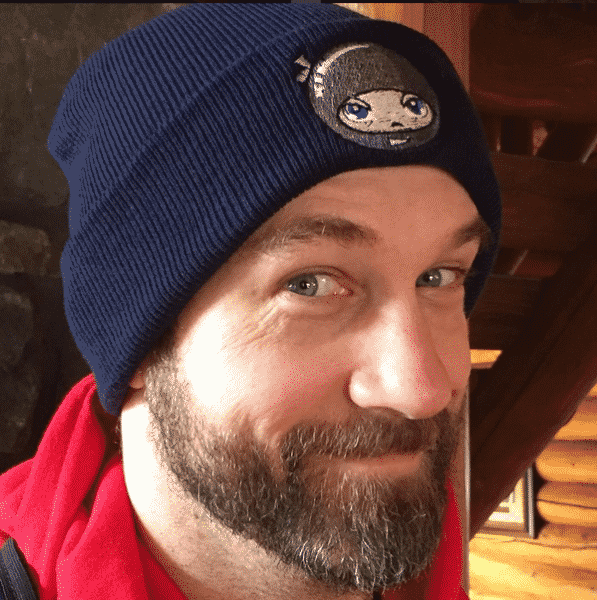 To Your Success,
Jeff Elliott, CPA (KS)
---