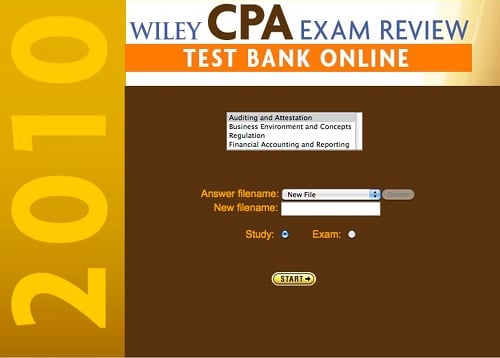 The following is from the Wiley CPA Review REG Online Test Bank.
Used with permission from the Publisher.
Topic: Bankruptcy
Filing a valid petition in bankruptcy acts as an automatic stay of actions to
Garnish the debtor's wages / Collect alimony from the debtor
A. Yes / Yes
B. Yes / No
C. No / Yes
D. No / No
The answer will be left in the comments below.
Want more Regulation CPA Exam Multiple choice questions?
Get instant access today.
Click: Wiley CPA Online Test Bank