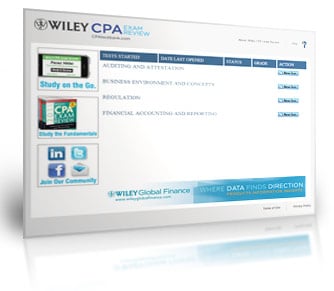 The following
REG question
is from the
Wiley CPA Review REG Online Test Bank
.
Purdy purchased real property from Hart and received a warranty deed with full covenants. Recordation of this deed is:
A: Not necessary if the deed provides that recordation is not required.
B: Necessary to vest the purchaser's legal title to the property conveyed.
C: Required primarily for the purpose of providing the local taxing authorities with the information necessary to assess taxes.
D: Irrelevant if the subsequent party claiming superior title had actual notice of the unrecorded deed.
Another71.com readers get a special discounted price of $87 for a full year subscription to the software by clicking here.