Do you ever feel like no one close to you "gets" how hard it is to study for the CPA Exam?
Have you ever dreaded telling a boss/spouse/father/nosy co-worker that you failed yet again?
Are you sick and tired of the CPA Exam and ready to either pass this thing or quit?
If you answered "YES" to any of these, then My Story may resonate with you.
Family & Background
My name is Jeff Elliott and I am married with nine children.
(Yes – they are all with my wife of 16 years).
(and…YES – we get weird looks in restaurants. And Wal-Mart.) 😉
I passed the CPA Exam when I was 30 and had three young children at home at the time.
I know what it's like to study for the CPA Exam while trying to balance…
…a full time job…
…a marriage…
…a family…
…church commitments…
…a mortgage…
…little league…
…soccer practice…
…LIFE!
Whatever your circumstances, I can probably identify with them.
I began my long (too long) journey toward the CPA designation in late 2005.
I wanted to be a CPA, but I didn't really want to be a CPA enough to study like I needed to.
I wasn't fully committed to studying (who wants to go home and study after a full day of public accounting?) and I would try to "cram" for 2 weeks prior to my exam, and was coming up short.
Maybe you can relate?
Everything changed, however in February 2008.
I said "enough is enough" and created a new approach, which I would later dub "N.I.N.J.A.".
Then I passed all four sections of the CPA Exam by the end of the year – each exam on my next attempt.
In 2008, I was a desperate CPA Candidate on the verge of throwing in the towel.
My CPA Exam Scores:
FAR 4x (70,71,76*,76)
BEC 4x (71,71,71,80)
REG 4x (69,74,74, 92)
AUD 2x (69,79)
AICPA Ethics (89,92)
* = I lost my credit due to the "18 month rule"
(By the way, did you catch that I scored back-to-back 74s on REG? It was brutal. It also cost me my FAR credit.)
Today, I am a Licensed CPA (KS) and an active member of the American Institute of Certified Public Accountants (AICPA).
I am AICPA CPA Review content Licensee and I eat, sleep, and breath the CPA Exam.
It's the only thing I do.
I own NINJA CPA Review / Another71.com and have been helping people pass the CPA Exam full time for nearly a decade.
If you're struggling with the CPA Exam, this site is for you.
Right now, you might find yourself in similar shoes – on the verge of throwing in the towel.
No matter how desperate your situation, I've seen it all and can help you.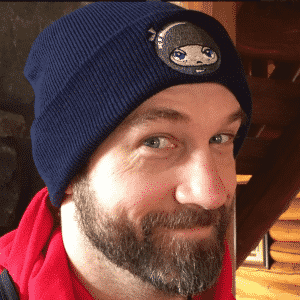 Jeff Elliott, CPA (KS)
Another71.com & NINJA CPA Review




Enter your CPA Review question and I'll personally respond: