Congratulations to the following Club 75 members who are celebrating CPA Exam success after the April/May 2010 Wave 1 score release:
Dale Sines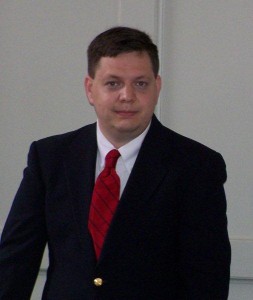 My CPA exam experience actually started back in 2001 when I took the paper exam. I had to burn several days of vacation time and come out of pocket for hotel expenses and such to take the two day marathon that was the paper exam. The experience of the paper exam was awful.
Cold, rainy weather (with a quarter mile hike from parking to the building) combined with sitting in the arena floor of an event center with 300 or so other people at creaking tables in wobbly chairs made the whole thing almost unbearable. I also put in no study time as I was just planning on seeing what the exam was like and then taking it for real the next testing period. The experience was so awful and I already knew I wanted to work in private industry that I never went back again to mess with it.
I started in mid-October 2009 and did all four sections between then and the end of March 2010 while working full time. This exam completely consumed my life during that time. I was exhausted constantly, mentally burned out, and just plain cranky. I swore to co-workers that I failed or barely passed three of the four sections after taking.
I should not have driven myself home after REG or FAR as my driving was most definitely impaired by the test. I was very fortunate in my tests and passed each with grades that continue to amaze me today.
There are a couple of simple items that I would share with someone taking the CPA exam.
1. One Day At A Time. This has to be the mantra for anyone taking this exam. Thinking about the amount of work to be done to prepare for any one section will drive you mad. You have to break everything up into manageable chunks or it will overwhelm you and negatively impact your preparation. Knowing this and mentally accepting it are two different things. I struggled with it greatly in BEC & FAR. If I could wish one thing for others taking this test it would be the mental acceptance of this point.
2. You need support to survive this test. Friends and family might encourage you. I found the "You're smart, you'll do fine" comments to drive me nuts. They were meant well, but lacked an understanding of what was going on in my life. Only another CPA or someone going through the exam now can truly understand what this exam does to you. I found another71.com very early on and it was the single best thing that helped me through the rough spots. The people I've met there are amazing. The wealth of knowledge they have is only dwarfed by their endurance and moral support. I was fortunate in passing all my exams. The true heroes are those that have failed yet keep at it and encourage others to do the same. I wish I could say I'd be as noble in failure, but I doubt it.
3. You also need time for yourself. I learn much more in two 4-hour sessions than I ever could in two 10-hour sessions. While the long marathon study sessions are needed and beneficial from time to time, they should be few and far between. Keep some time for yourself. Without it you will burn out. I did well on not studying Friday nights. On the weekends I did 4-6 hours in the mornings and still have my evenings to spend with my wife. Without those pockets of free time I would never have made it through the exams and studying.
I would wish good luck to those still taking the exam. For those struggling, look to the people in the CPA exam community. You will not find a better group of people to help motivate you. Try to take a small bit of time in your studies to relax. Know that there are many people going through exactly the same thing you are. If you stick with it and put in the time you can get through this exam and move on with your life.
Thanks to everyone that helped, motivated, and supported me during my testing. The support carried me through the worst of times. Hopefully I was able to provide some small measure of support to others.
Thank you to Jeff for creating and maintaining the community. The shared experience we have is powerful.
Emmarie Jackson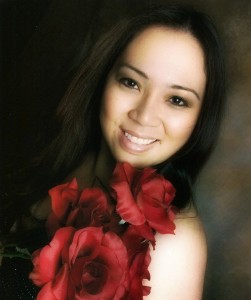 I just wanted to thank you for all your motivation and support you give to all of us on Club 75. I passed REG on my very first try (yes, first try! Yay!!!).
Although my score was modest, I am just glad to get it out of the way with a score of 77. I studied for 12 weeks. I aImost sat in February just to make the 2nd window, but I decided to wait since I was not quite ready.
It paid off, and here I am! I also sat for BEC yesterday, and I feel pretty comfortable with how I did, although you never really know how things can go. I plan to sit for AUD in August, and FAR in November.
Erica Sivertson
I took the AUD exam on 5-3-10. At the time I registered, I thought my NTS was good through late May. When I logged on, I had exactly 1 week left on my NTS, I hadn't started studying yet, and the closest location with an open slot was 3 hours away from home. Crash-course cramming ensued.
I used the Wiley "pre-study" method, which consisted of doing every 4th question from the study modules, and any I got wrong involved re-studying and doing the "neighboring" questions from the book. This way with my limited time I covered all the material, skimmed areas where I was strong and concentrated on weak areas.
I memorized the standard audit report and which parts would be altered under various circumstances. I also assiduously memorized/learned the auditing standards, elements of internal control, relationship between audit risk and its components.
When taking the test, I wrote down all my acronyms on the audit standards, elements of internal control etc. and referred back to them REPEATEDLY and systematically for all affected questions.
On the simulations, I utilized the research tab to look up as many answers as possible directly from the standards. On the writing section I wrote four paragraphs including introduction, definitions (including citations from standards), examples, and summary.
I got a 92. 🙂 I am now officially a Wiley convert!!!!!!! I wouldn't recommend allowing this small amount of time for studying, as it was a ridiculous amount of stress. But the general study method I used definitely worked and I will utilize it for FAR in July, only with many more hours of study/review time!
Chris Barron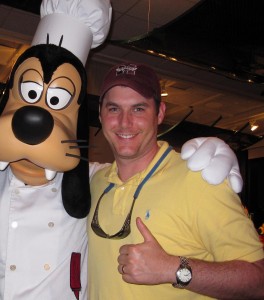 Thanks to Jeff and Phil Yaeger I passed REG on the first try with an 80. I was using another review up until I became a Club 75 member.
Jeff encouraged me to use Yaeger to pass REG. I can honestly say he's not just recommending them to drum up sales, but because Yaeger is a great product. Not to mention I enjoy listening to Phil on the DVDs because he is a funny guy. I also used Jeff's notes from Club 75 along with motivation from other Club 75 members.
I've now passed 3 parts and am waiting on my score for FAR.
Deana Rose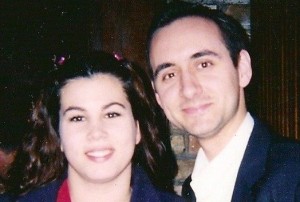 Deana passed BEC with a 75! Here is her LinkedIn Profile.
Matt Dvorin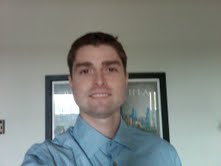 Matt used Yaeger CPA Review to pass BEC and FAR during the Wave 1
score
releases. He is now DONE with the CPA Exam! Here is his
LinkedIn Profile
.
Megan Davis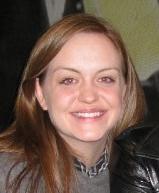 I passed my first section on the first try! I passed AUD with an 80. I studied about 150
hours
, but it sure paid off.
Thanks for the community and support Jeff! Here is my LinkedIn Profile.
See what Club 75 has to offer: