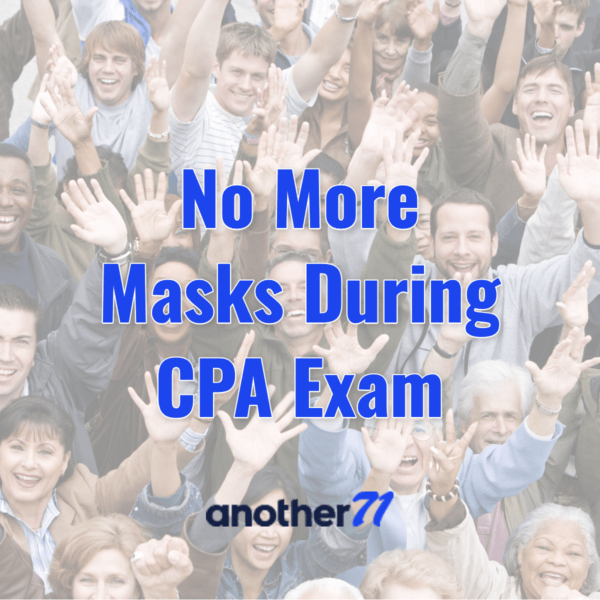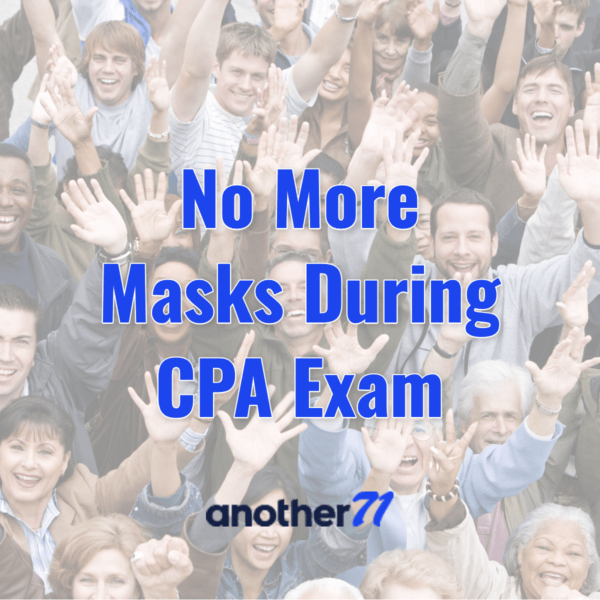 Per NASBA via: Effective May 1, 2022, Prometric will no longer require candidates or test center personnel to wear masks unless required to do so by building management or local government mandates. In light of recent trends and mask mandate changes around the world, along with updated guidance from leading world health organizations, Prometric will not require masks to be worn in test centers, however they will continue to allow and encourage the wearing of masks regardless of mandate or vaccination status. Thus, any candidate or staff member who prefers to wear a mask will feel comfortable doing so. Prometric will also always follow the guidance of local government and health officials, so when masks are mandated in a market, Prometric will continue to follow that guidance in test centers as well.
Quick Analysis:
Local government still requires it? Take a mask.
Building management requires it (how would one verify – call the testing center?) Take a mask.
Everyone else – enjoy not having to jack with a mask while testing anymore. One less exam day distraction. 😀
What do you think?
Discuss it in the Another71 Forum.
---
Get Your Free CPA Notes
---
FAR – Governmental Accounting
AUD – Audit Sampling
REG – Partnership Taxation
BEC – IT
Enter Your Best Email & Get Started
---
---
Update: I also made a video 😀