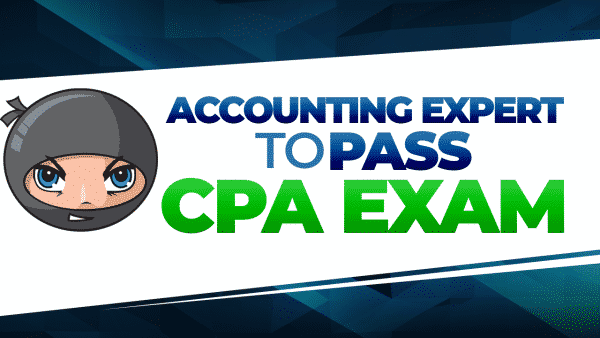 Mark writes in, I'm very nervous. I feel like I have to be an accounting expert to pass the CPA Exam and I'm overwhelming myself, in other words, I need to memorize the entire book Becker sent me. All I'm doing is taking a test. I would appreciate some feedback. OK. So, I don't know which exam you're taking. Here's the deal, the CPA review courses, they have to put all of the information in their course because you could be tested over pretty much anything. So while that information is in the course, is in the book, whatever, you can't get bogged down. And you can't get too in the weeds on the material.
FAR is a mile wide and an inch deep, and I think someone else came up with that, but I can't remember who, and at the time it kind of seemed like I did, this is like, ten years ago so I'm just gonna say that I said that. I probably didn't. You have to know a little about a lot of stuff. 'Kay? I would approach the exam material at a higher level. So, especially when you're watching your videos and reading your book. That's all conceptual and it's high-level stuff or some of its pretty in-depth stuff.
Some courses get too in-depth cause they're like, Well we don't want any liability if they don't pass and they say that we didn't cover this so we're gonna cover everything. What? You want every FASB? we're including the Codification. Here you go, our book is 2,000 pages long. So, yeah, that doesn't really help you. But… you have to get through the content as quickly as possible, get through the book, your videos… and then on the MCQ, these are prior exam questions so it's no longer like, Hey this might be on the exam.
This was on the exam, and this particular question probably won't be on the exam again, but a question just like it you'll likely see it. So, you have to know this. And so the MCQ is the most important part of your entire exam process. so, don't feel like you have to be a subject matter expert, but you do have to be an MCQ expert. So camp out on those MCQs, and the book, the videos, get through them as quickly as possible and the MCQ is the way to go.