Disclaimer: These videos were last updated in 2015.
---
Backstory: NINJA CPA Review acquired the rights to the Bisk CPA Review course as part of a larger acquisition with Thomson Reuters in 2016 and is putting them online for free so that Bob Monette's (FAR, AUD, and some BEC/REG) teaching legacy can live on.
Some of these CPA Exam study videos are old, but still quite popular (Cost Accounting, Governmental Accounting, etc).
Others are completely outdated, so only use them in conjunction with an updated CPA Review Course. By watching you are acknowledging that you understand this.
You are much better off watching updated NINJA Sparring videos (our weekly live CPA Exam tutoring sessions) than investing your time in the outdated Bisk CPA Review videos.
---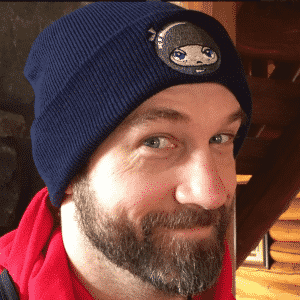 Jeff Elliott, CPA (KS)
PS – Want 4 Months of Free NINJA?
Check out our partnership with UWorld Roger CPA Review.
---
Bisk CPA Review FAR
---
---
Bisk CPA Review AUD
---
---
Bisk CPA Review BEC
---
---
Bisk CPA Review REG
---
---
Want To Study Less and Get Higher CPA Exam Scores?
---
I've been there! Can I send you free NINJA CPA Review materials that will will help you…
Find The Time To Study
Know What To Study
Get Higher Scores
---
---