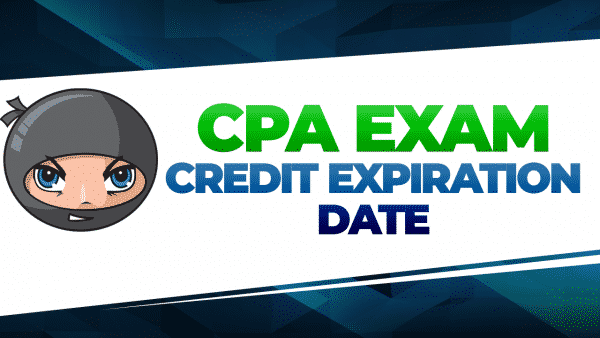 Alisa writes in, "If my auditing score expires on April 30th can I take FAR on April 30th and keep the credit or does it have to be by April 29th? I'm really pushing it, I know, but living abroad does not provide much flexibility. Also I've listened to the NINJA Audio so many times that my brain, was like, oh yeah, let me just throw this question over to Jeff because we've talked about all this accounting stuff so many times now.
So, anyway, thanks for the response, and a big thanks for Ninja. I recommend it to all my friends who are still torturing themselves paying for an expensive course and watching their videos. NINJA Audio and NINJA Plus have been a delight to listen to and watch, like really, who doesn't love Bob Monette? I've listened to him so many times I feel like ya'll are my two accounting pals. Well, Bob is more like a quirky accounting uncle that you want to make proud."
Alright, thank you Alisa. So the question is, if your score expires on, like the 30th, can you take your exam on the 30th or is it the 29th? Questions like that, I would call your state board of accountancy and ask the director specifically and then I would follow up via email, "Hey, just to confirm our conversation, my score expires on the 30th, I can still take my exam on the 30th, or the 29th, or whatever they said, and I will be okay."
That way you have it in writing, so phone conversations are great but make sure you get it in writing. And I would also go to the accountancy licensing library, I think it's offered by NASBA. It's 45 bucks for three months, it's ALLlibrary.com, that's another option. But it may have all the up-to-date, accounting license things for all the states. But again, I would call your board of accountancy, your state board of accountancy, and then follow up and email the director.