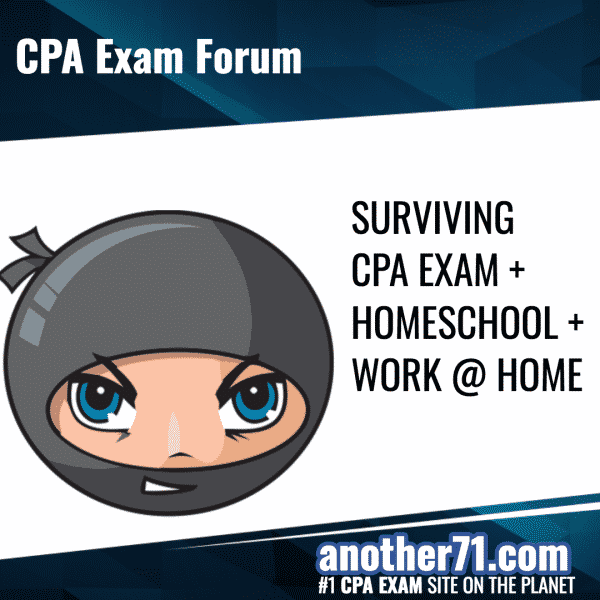 How to Survive Working from Home, Homeschooling, and the CPA Exam – all at the same time.
If you find yourself shoved into a combination of roles that you didn't want (Homeschooling teacher, Work from Home professional, and CPA Exam Candidate?!?!), then I have 3 tips that I think will help you survive this.
I have been working from home and homeschooling for 10+ years, so I know all about the struggle.
1. Be Disciplined – it's as important as ever.
2. Set Boundaries – Work when you work. Homeschool when you homeschool. Study when you study. (Profound insights, I know).
3. Prioritize – You won't get everything done. Embrace this reality.