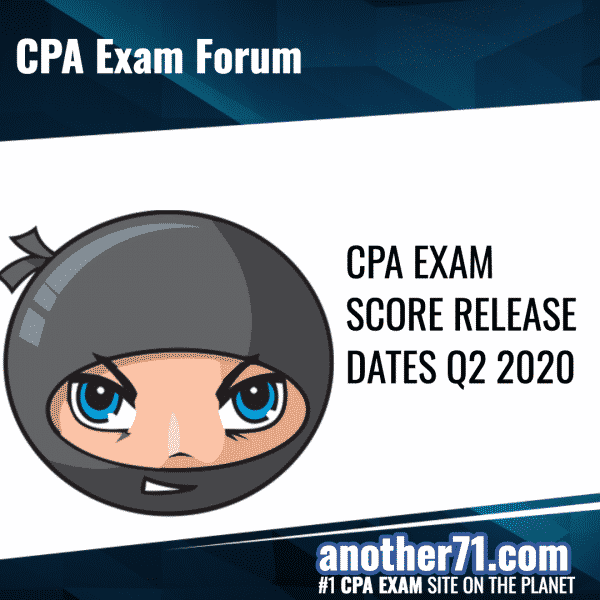 CPA Exam testing is still in flux in the era of COVID-19 and the "new normal" that we are adjusting to.
These are the score release dates that the AICPA currently has slated, but are certainly subject to change once Prometric testing centers open again.
From the AICPA:
PLEASE NOTE: As of July 1, 2020, testing windows will be replaced by continuous testing, allowing candidates to take the Exam year-round, without restriction, other than waiting to receive scores from prior attempts of the same section or when there is a major change to the Exam.

Q2 2020 Score Release Dates
April 1 – April 20 Exams: May 4, 2020
April 21 – May 15 Exams: May 26, 2020
May 16 – May 31 Exams: June 8, 2020
June 1 – June 10 Exams: June 18, 2020
June 11 – June 30 Exams: July 8, 2020
Is your CPA Review on track for Exam Day?
Download the free NINJA Study Planner.