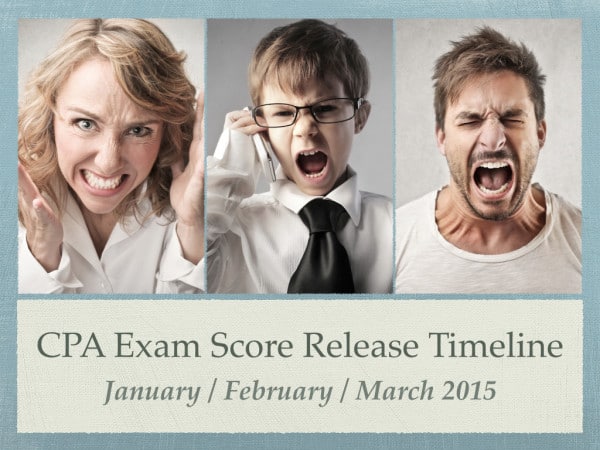 The AICPA has released the CPA Exam Score Release Timeline for the January/February and April/May 2015 Testing Windows.
Note: Scores typically come out at 1am (EST) on the target date.
If this trend continues, then scores will be out late (very late) Monday night – February 23.
January/February Testing Window:
February 4
February 24
March 10
March 18
April/May 2015 Testing Window:
May 5
May 27
June 9
June 18
Get the latest score release news in the CPA Exam Forum.