---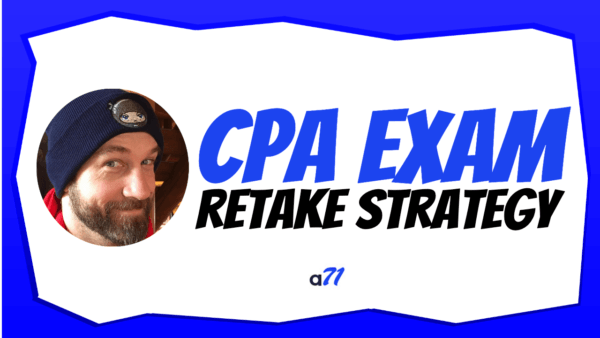 ---
It happened: You failed the CPA Exam.
On the bright side … You're normal.
It happens to one out of every two people who walk into a Prometric Testing Center.
The statistics, however, don't change the fact that it's one of the loneliest feelings in the world because let's be real:
While sympathetic and supportive, your friends and family simply don't get it.
Read this closely, and you'll be armed with a plan of attack and, most importantly – the motivation to continue.
Let's get started…
"I failed (insert CPA Exam section) and don't know what to do next – PLEASE HELP!" is an email I receive regularly.
In fact, this question makes up the majority of my CPA Exam Study Tips videos.
Right now is a miserable time, and it is easy to start believing thoughts that simply are not true.
Thoughts like you're not smart enough to pass; accounting isn't for you, the AICPA hates you and does not want you in the profession, etc.
I felt all those emotions and had those thoughts going through my head. A few years removed from the exam process, I can tell you that being on the other side truly is worth it.
My problem was always a commitment to the exam. I wanted to be a CPA, but I didn't really want to be a CPA. (I had better things to do after a long day of public accounting like play Madden.)
Picture yourself three years from now.
Will this momentary failure – be it a 55, a 71, or a 74, mean anything?
No. It will be a distant memory, and like most things, you look back at tough times with a fondness that wasn't there when you were in the middle of it.
This very well could be one of the toughest times you encounter in your career outside of getting downsized or laid off.
Stay with it.
It will pay off in the end. Just the sheer fact that you got this far tells me you are more than smart enough to pass this exam.
Get up and dust yourself off. You're tough. You'll be fine. Anyone can quit this thing. Quitting is simply not an option for you. It just isn't.
You scored a 60 or less:
Is it hopeless? No way! It happens all of the time. It may seem like you're the only one scoring this low, but I promise you that it happens more than you would think because I get the e-mails. They can't talk to their spouse (who isn't taking the exam). They can't talk to their co-workers or boss (they are too ashamed). They e-mail me.
They work through it. They pass.
---
You scored a 71-ish:
---
Are you 4 points away? No.
There is a significant hole in your conceptual understanding of a few topics.
You know what they are if you're honest with yourself.
They are those sections of your exam that you pray you don't see on Exam Day.
Start over with your CPA prep course, and don't cut any corners whatsoever.
Adding more CPA Study Materials is probably a good idea as well.
---
The same goes for a 74:
---
Many people start looking for information on how to appeal an exam score when they score a 74 (or even a 73). Forget it.
It's fruitless.
You could take another exam and get your score back when you get your appeal results.
Let's face it: there is a next-to-nothing chance the AICPA will overturn your score.
I've certainly never heard of it happening, and if it did happen, I would have heard about it in the Another71 Forum.
As you re-study, remember this:
You're not one "point" from passing.
You're 75 "points" away.
You scored that 74 more than a month ago.
Start over and hit it hard. Figure out what your weak area is and own it.
Destroy it.
As the late Zig Ziglar said, "Remember that failure is an event, not a person."
Never forget that.
Final point: Aside from a spouse or loved one, if you fail an exam, it's no one else's business unless you decide to make it their business.
Tell your nosy co-worker to pound sand.
(I have an attorney friend who says that a lot, and I like it.)
---
You lost a credit:
---
My Story…
Losing credit for a passed exam is terrible. I know this first hand.
I was so elated over passing FAR that I literally took a year off from the exam to celebrate.
Not a smart move.
After rolling and passing BEC and AUD, I came to my nemesis: Regulation.
I had previously scored a 74 on REG, and I was back for vengeance. My FAR credit was also on the line.
Pass REG, and I was done with the CPA Exam.
Fail REG, and I was back to having passed only two sections.
The stakes were high.
I fired up my laptop.
Hit refresh on the NASBA Score page.
Waited.
Prayed.
Held my breath …
74.
I stared in disbelief. I wanted to throw my computer across the room.
Not just across the room – I wanted to throw it through the wall.
Is this a mistake?
It wasn't a mistake. I missed the mark.
It took me several days, but I eventually owned my failure.
I pretended I didn't have to pass FAR again because I dreaded re-studying for that thing so much.
Given a choice between being waterboarded and taking FAR, I would have taken the former.
I hated FAR. I blocked it out of my mind.
I realized a harsh truth about failing REG: I was failing because there were a few areas that I flat-out refused to study.
I knew which ones they were: AMT, Like-Kind Exchanges, and 1231, 1245, and 1250 Assets. They were boring.
I didn't want to study them.
I forced myself to study them and re-studied everything else again.
92.
I also re-passed FAR on my next attempt.
---
Ready to Finally Be a CPA? Choose Your NINJA Study Path.
---
Back to you…
If you lost an exam credit, it only seems like the end of the world.
Mentally, you have to take inventory of what exams you've passed, not what you just lost.
You lost credit for one, but you still have two exams passed.
Many people would give their left pinky to be in your shoes.
CPA Exam Fail: Recovery and Retake Recap:
If you just failed an exam, it's no one's fault except your own.
I don't care what happened at the exam center that day.
I don't care how crazy work got the week before your exam.
I don't care how insane the simulation topics were.
It's your fault.
Be accountable. There are no bailouts.
If you need to add a CPA Test Bank like NINJA MCQ, go for it.
Study Hard.
If you fail … Study harder.
If you fail again … Study even harder.
I also struggled with the blame game, but the faster I got over it, the faster I got back on the road to a 75.
(or a 92).
---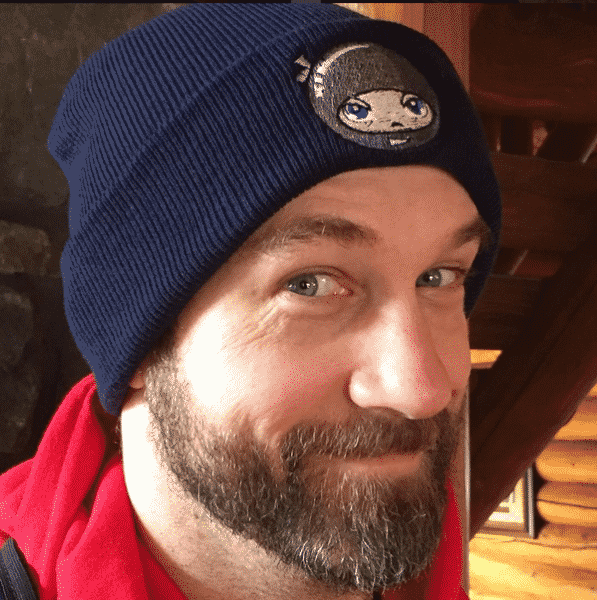 To Your Success,
Jeff Elliott, CPA (KS)
---
---