It is true that one never notices how many CPA exam review programs exist until it is time to choose one. With so many options available both online and offline, how you do know which one suits you best? This article will discuss factors you need to consider when making the final purchasing decision.
Publisher/Author Background
Any reputable CPA exam review program will have publishers or authors with impressive credentials. Only choose a publisher with a high pass success rate. Choose a source with CPAs on the board, as writers, or working professionals. Some of the most popular programs are authored by working CPAs who prefer real-time contact with buyers.
Check references. Perform both online and offline research into the publisher and/or author. Never take marketing collateral as the final qualifying main source. If possible, talk to prior students.
Visit the company's website and navigate around. Websites are a direct reflection of the publisher/author's professional image. Is it professional-appearing? Do you find it useful and user-friendly? Check out the About Us page.
Level of Customer Service
Every purchase involves a learning curve. You must be able to comfortably and efficiently contact customer service. Before buying a final program, take the time to contact customer service. Ask questions and gauge answers. Are you comfortable with the response rate? Were your questions answered in a professional and knowledgeable manner? Did the service agent actually seemed concerned about helping you?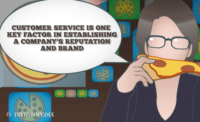 Never estimate the power of good, effective customer service. Trust your intuition. Any time any of the above questions involve a negative answer, search out another program. It can be the difference between obtaining a superior learning experience or a harrowing one.
Cost Plays a Role
Know that there may be hidden costs involved. It is important to thoroughly check what each purchase price involves. Any good CPA candidate knows the importance of reading the fine print. If there are any concerns involved, be sure to pick up the phone and contact customer support or the publisher directly. Send an online comment. For instance, will you be buying a program that includes a series of recent multiple choice questions, but charges extra for past year questions?
Learning Tools Involved
Education is nothing without learning tools. Learning tools are as varied as the students themselves. It is important to know what provides you with the best learning experience. Everyone learns in his or her own way.
Do you find printed copy preferable to online/digital information? That can be a deciding factor. Are you one of those who relish in cramming, or crash courses? Find a program like Ninja Blitz that offers an intensive, high quality version. Receive more information by visiting https://www.ninjacpareview.com. How about DVDs that combine the visual with auditory? That is another option.
The Convenience Factor
Studying for the CPA exam is time-consuming and all encompassing. You must find a program that offers the most convenience possible. Find one that is versatile and has tools making it possible to view on your smartphone, mobile device, and/or desktop. Find one that has different tools that can be interchanged. You will only benefit.
Choosing the ideal CPA exam review program requires diligence, determination, and thorough research. Do it properly and reap the rewards needed to improve your knowledge and confidence level. Never take this task lightly.