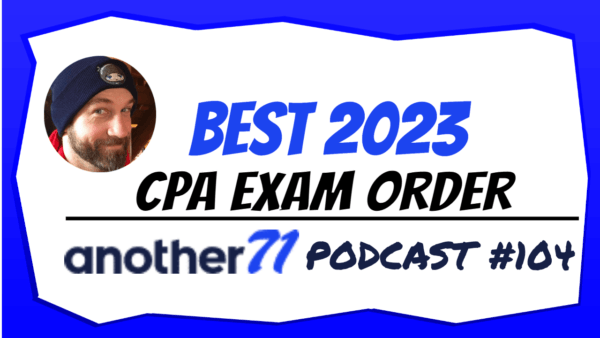 This CPA Exam podcast covers:
I Failed FAR CPA with a 42 – Retake or Move to REG?
How to Study for CPA FAR Exam & Retain Material?
Take FAR CPA Exam Knowing I'll Fail?
Cram After Falling Behind on Becker CPA Study Plan?
Best 7-Week Full-Time CPA Study Plan?
How to Gain 19 Points on FAR CPA Exam?
Best Order to Take CPA Exam in 2023?
---
Have a CPA Study question? Ask Jeff.
(If you're a NINJA, be sure to let me know in your question, and I'll bump you to the top of the list)