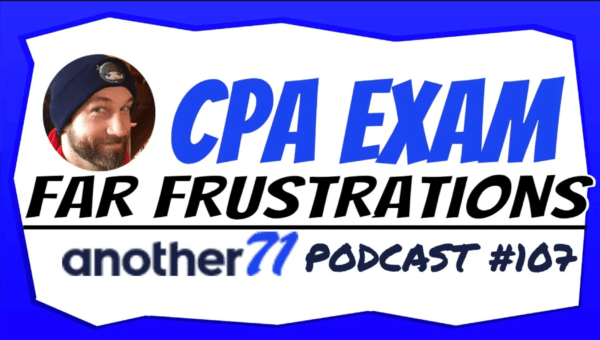 CPA Exam Podcast 107 covers FAR CPA Exam Frustrations, passing with Only NINJA CPA Review, getting College Credit for CPA Review Classes, Rewriting CPA Exam Notes, getting a 2024 CPA Exam Credit Extension, and using the Excel file in NINJA CPA Sparring classes.
Includes:
1. Frustrated After Failing FAR 3 Times
2. Roger + NINJA Study Framework
3. Is NINJA CPA Review Enough to Pass?
4. How to take a CPA Review Course for College Credit
5. How to Rewrite Notes for the CPA Exam
6. 2024 CPA Exam Credit Extensions
7. How to use the NINJA CPA Sparring Excel File
---
Have a CPA Study question? Ask Jeff.
(If you're a NINJA, be sure to let me know in your question, and I'll bump you to the top of the list)