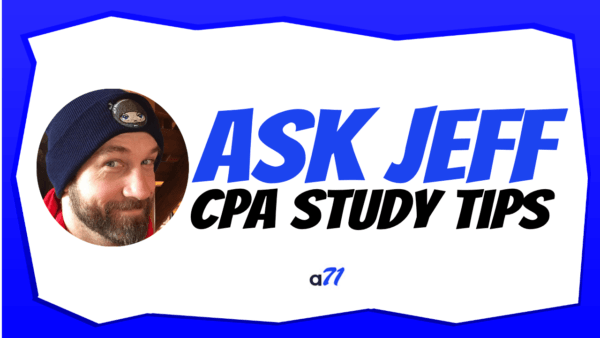 ---
Disclosure: This page contains affiliate links. If you purchase after clicking one of our links, we may be compensated (at no additional cost to you).
---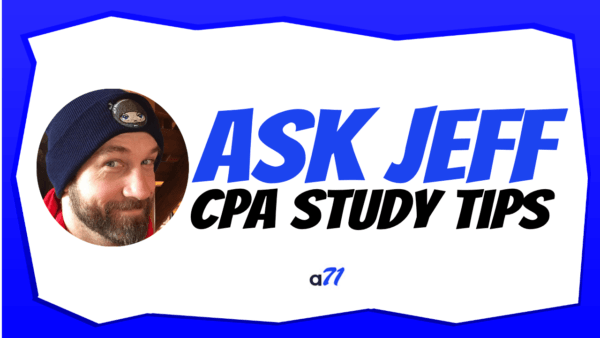 ---
Future CPA: Will
Question: I just recently failed FAR with a 67 using just Becker and believe I have a decent grasp on things, just a few weak areas that I struggled on. I am looking to jump back in and retake it in about six weeks. What is the best way to use NINJA and Becker to pass the retake?
Current Exam: FAR
Weeks until Exam: 5
Materials: Becker + NINJA
Exams Passed: None Yet!
---
I will gently push back and say that you don't have a decent grasp of the material. If it was a 73, I could roll with that. 67? There's a lot of work to do.
A 67 really means that the foundation is there for you to get there eventually, but make no mistake – it's not close (yet).
With so much at stake, I've learned over the years of helping people that it doesn't benefit them in any way to sugar coat things.
#politelyReal
---
Let's visit the NINJA Study Framework for you situation:
(N) Nail The Concepts – Watch your Becker lectures over again. Yes, I realize that you don't want to do this, but you must. Alternately, you can watch NINJA Sparring lectures instead of Becker if you want a fresh look at the material. Start listening to your NINJA Audio on day 1. (2.5 Weeks)
(I) Intense Notes – Take intense notes over your Becker lectures or your Sparring lectures, whichever path you choose.
(N) Non-Stop MCQ – Start hammering NINJA MCQ. Since you've already seen many of the Becker questions, you will start memorizing them. Use NINJA MCQ for the questions and Becker for the simulations (or a mix of NINJA and Becker for the Sims). (2.5 Weeks)
(J) Just Rewrite Your Notes – Rewrite your notes. Don't skip this step! If you didn't take great notes, you can rewrite the NINJA Notes (1 Week)
(A) All Comes Together in a Final Review – If you watched Becker lectures, then do the NINJA CRAM. If you watched NINJA Sparring for Nail the Concepts, watch your Becker Final Review. (1 Week)
---
In closing – while I want to emphasize how much work is ahead of you so that you'll take it seriously (and not just "cram"), I also want to say that you WILL (pun intended) pass and you WILL be a CPA.
Keep Moving Forward,
Jeff
---
Have a CPA Study question? Ask Jeff.
(If you're a NINJA, be sure to let me know in your question, and I'll bump you to the top of the list)