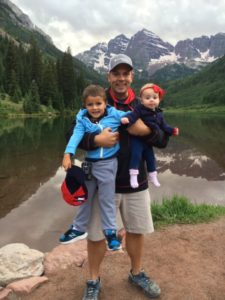 Joe is a [A71 product="combo"]NINJA CPA blogger[/A71].
There are a million distractions that get in the way of studying for the CPA Exam. The key isn't getting rid of all of them, but limiting them so they do not consume you and take up all of your time. My largest distraction is my phone.
Text messages, Instagram, Twitter, emails are all a HUGE distraction. I actually deleted my Twitter account about 3 weeks before my last exam, looks like I'll be deleting it again this weekend.
I think one of the most important things is to not get rid of all of your distractions completely. If you have a favorite show, and you spent 5 hours studying on a Sunday, take the hour and enjoy yourself.
If you just blasted through 300 MCQs and got a 80% trending score bring your significant other out to the movies.
Another huge distraction is children; especially little children. One of my hardest tasks is trying to entertain my 4-year-old son while studying. Sure I could sit him in front of the TV and put some headphones on.
When he is craving attention (which is 95% of the time) I will sit him on my lap and let him run the touchscreen on my IPad for the MCQs. Every time we submit a question we say "Green, green, green" and celebrate when we get one right. It's amazing how much a 4-year-old enjoys the NINJA MCQs.
I often spend the last two weekends before the exam huddled in the library cramming as if was a final exam. The key to success is limiting all of your distractions and almost completely eliminating them in the few weeks leading up to the exam.
Your final two weeks before the exam should be nothing but MCQs, [A71 product="audio"]NINJA Audio[/A71] and reviewing notes. Trust me, it is one of the hardest things to do, but it is worth it when you get that passing score.
You will get back all of that missed TV/social media time after your exam. I am going to go on a 3 month Netflix/HBO binge once I pass this exam.
Good Luck NINJAs!