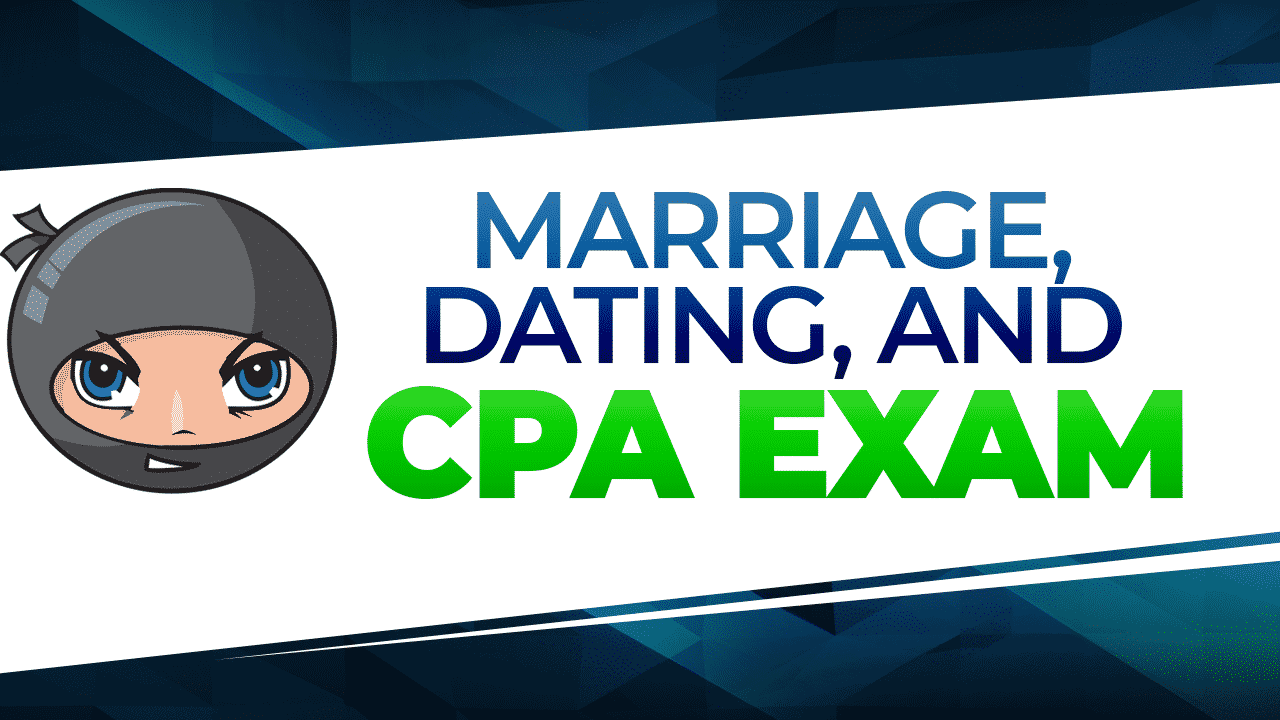 Marriage, Dating, and the CPA Exam – CPA Reviewed #76
[Listen on iTunes]
[Listen on Google Play]
[Listen on Stitcher]
[Listen on Tunein]
1. Emily –  Hi Jeff, I have a question about NASBA Experience Verification Service. I could not get a job at a public accounting firm. Currently, I'm working at non-profit organization as an accountant. But there is no CPA in this accounting team. I'd like to know if families or friends can verify my work experience if they are CPA. If it's not allowed, I should pay for the verification service. Do you know anything about interview of this service?
2. Jodie – I need study advice and to know more about your products. I was wondering if you could help me. I used another course and BOMBED bad. I was always a "look out the window person" in college then go home, read the book and learn it that way. If I was still lost, I would read the book and pay intense attention to the instructor. That strategy didn't help. I'm short on cash and have no idea where to go from here. Do you have courses with books and videos!? I'm looking more for a program that teaches you not really dives right in like you are fresh out of college. I graduated 15 years ago. I'm at the level of "how do the financial statements flow" . I feel like a complete moron!! Can you help? Please tell me you've seen people fall flat on their face like this and come back stronger!
3. Swati – I took regulation twice (73,72) and both times my score analysis said weaker in simulations. The first time I took I was literally sweating while attempting simulations cos I knew nothing and I scored 73. The second time I thought I did better on simulations than the first attempt and was confident will pass with a 80 but landed up with a 72, which was a shock to me !Any advice ? I used (super-expensive CPA Review Course) for all this while. I think I need more questions to practice. Will NINJa get me there ? I am disciplined with my study habits. Just to give you a background I have cleared rest of the three papers in one go 85 in fare and BEC and 93 in audit. Also this one will be my last attempt to save my credit for FARE. So it is a very crucial attempt so I want to make sure I give my 100 percent and I m using the right material. Also I m very much worried about the new updates and the new structure for reg ! Is it like a lot changes? Can you please provide some insights. Thanks so much . Swati
4. Samantha – I have the REG NINJA Notes for 2016 tax law, but will be retesting after June 2017. Will I be able to receive an updated version of the notes based on 2017 tax law?
5. Ashley – I just received my score for BEC and I failed miserably. I put in the time, if I wasn't working I was studying. Toward the end, I would take a random evening off and have dinner with the boyfriend and not worry about studying and start fresh the next day…maybe this was wrong!!
Right now I am starting to study for FAR and I do not want the same thing to happen! What do I need to do?? Anytime I look up different forums or CPA review info, this has come up. I am not too sure how this site works. Please help!
6. Kimberly – Hi Jeff – I got a 63 on AUD in Q1 2017. I basically schemed through the material a week and half before the test date and really thought I pass.
I am currently trying to give myself ample time to study FAR that I have schedule for May 12.
I am torn if I should stop studying FAR and re-take AUD in April 2017 so I don't lose what I grasp and review the materials.
My family is supportive but I am feeling really down and slowly accepting that between my full-time job and family I don't have the time to study.
I have my Masters in Accounting and I am a Director of Finance at a non-profit, I am starting to feel my drive for a CPA title slowly diminishes as I get older and by the time I obtain it; I might not be able to reap the benefits of it. (I'm 34 years)
Any advice?
7. Philip – My question is how can I change my study process? I passed 3 exams consecutively by completing (super-expensive CPA Review Course) HW MCQs over a 5-6wk period and working SIMS along with MCQs for 2-3wks.
Now I have failed REG in Q4 and Q1 so Im stuck testing with the new standard which in opinion is complete BS, but I digress. What could I do differently to increase my retention and be finished with this stupid test that has ruined my life for the past four yrs?
8. Ryan – wanted to know if your MCQ, Ninja Notes, or anything else is going to be updated for the new Audit exam. I have (super-expensive CPA Review Course) and have used MCQ with success before. I have an exam expiring in June so I'm on edge with this last exam. Any advice or direction would be very much appreciated. Thanks.
9. Emily – Good morning, I have previously purchased Ninja Notes for AUD and FAR prior to the 2017 exam change. Does the free update apply to material prior to the 2017 exam change or would I need to repurchase all the notes over again to obtain the changed versions?
10. Max – I've heard that you can request the AICPA to review your test to see if there was some sort of grading error in the system. Is this true and if so, is it true for California's state board?