NINJA BLITZ is just one of the many CPA Exam study weapons that are part of NINJA Monthly.
You get everything you need to Pass the CPA Exam for only $67 per month. No Commitment. Cancel Anytime.
Book, Notes, Audios, MCQ, SIMS, Cram Videos, Study Groups, and NINJAs. We've got you covered.
What Future CPAs have to say about NINJA BLITZ:
"Very well done. Understood clearly. Thank you, Jeff."
"Thank you so much, Jeff. I will be purchasing aud and reg next week. The blitz videos really hammered home what I needed for FAR! I can't thank you enough."
"Very Very helpful !!!!! THANKS"
"Thank you, thank you. Just getting back into the swing of things and this helped tremendously!"
"Thank you so much. I so appreciate this information."
"Thanks Jeff…..you are a star…shine bright!"
"You are slowly becoming my only real friend, Jeff, lol. The videos are really helpful and easy to watch on the go. The information just sticks better when I watch the videos."
"Jeff, you are amazing and might just be the reason I survive this crazy adventure!"
"Your videos and audio are to the point, fun to listen to (I think you are funny) and genuine. Good stuff!!"
"…that was a great summary, getting for AUD. valuable 6 minutes while at work."
---
---
---
---
To Your Success,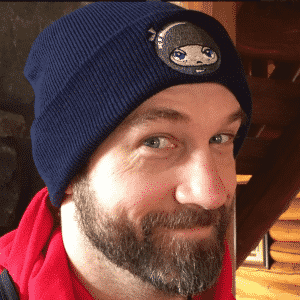 Jeff Elliott, CPA (KS)
Another71.com & NINJA CPA Review




P.S. – Take advantage of our NINJA Free Trial. HIYA!