---
CPA Study Materials & 7 Free Study Weapons To Smash FAR
(Not taking FAR? Scroll all the way to the bottom to get the Free CPA Study Materials for your CPA Exam section.)
---
---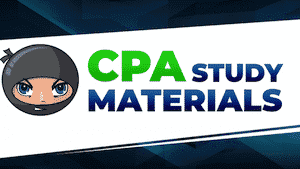 ---
Introduction: Everyone Supplements their CPA Study Materials
---
Before we get started, we need to acknowledge a universal CPA Review study truth:
Everyone supplements their CPA Review Course to one degree or another.
Everyone.
The degree of supplementing ranges from posting questions to a study group or message board, using free CPA study guides, or investing in supplemental materials like NINJA CPA.
Studying with one course is so … 1990s. (The best music [and movies] decade ever btw.)
The most popular types of supplemental CPA Study Materials are:
CPA Study Guide
CPA Review Audio
CPA Test Bank
CPA Exam Cram Course
CPA Book
CPA Tutoring
Let's take a look at how each of these types of study materials can make your life easier while balancing work, family & friends, and the CPA Exam.
---
CPA Study Guide
---
Free FAR CPA Study Guide: NINJA Notes
---
A CPA Study Guide will save you on Exam Day. The most popular CPA Exam Study Guide of all time (for the last decade, anyway) are the NINJA Notes.
No other supplemental CPA Study Materials come close.
Sure, you can write your own CPA Exam Notes, and it's actually part of the NINJA Study Framework, so we are big believers in the power of taking your own notes.
We are also big believers in passing, so pairing your own CPA Review notes with the NINJA Notes is a smart move.
The NINJA Notes have been used by 100,000+ CPA candidates to pass their exams since 2011.
What makes the NINJA Notes popular is their straight-to-the-point, all facts/no fluff attitude.
Weighing in at around 100 pages per section, they are short, sweet, and pack a punch.
There have been people who say they have passed using just the NINJA Notes (although I don't recommend this approach).
The action-packed NINJA Notes are included in NINJA CPA Review Monthly.
---
CPA Review Audio
---
Free FAR CPA Review Audio: NINJA Audio
---
Want to study on the go and turn downtime into Study Time? Smart Move.
A CPA Review Audio allows you to study when you otherwise couldn't.
It's the Ultimate Study Weapon in your CPA Study Materials arsenal.
At the Gym? Study.
Driving? Study.
Doing Laundry? Study.
Watching your Kid's Game? Study.
Staring at a Spreadsheet and pretending to Work? Study.
Like the NINJA Notes, the NINJA Audio is the top CPA Exam Audio in the CPA Study Materials-land.
(and unlike other audios, it's not a stripped-out audio file of a video lecture – we created this and recorded this specifically for auditory learning)
In the decade+ that I've been doing this, I've rarely seen other audio courses mentioned.
You will get annoyed when I repeat things over and over.
And one more time … just so it sinks in.
You will also silently thank me (and possibly later via email, as has happened) as you sit there in Prometric on Exam Day, drawing a blank until my voice popped into your head.
(Sorry about that … my voice goes away … eventually)
I get emails all the time from people thanking me for the NINJA Audio but also rejoicing that they never have to listen to it again. 😀
---
CPA Test Bank
---
A Second CPA Test Bank is a Really (Really) Good Idea.
While all AICPA-Licensed CPA study materials get their questions from the AICPA, the differences among CPA Exam Test Banks are notable.
Adding a second CPA Test Bank is a must. Here are three (quick) reasons why:
You will start memorizing your course questions. A false sense of accomplishment could lead to disaster on Exam Day.
If your Test Bank doesn't have a Trending Score as part of their algorithm, you're missing out on an invaluable study tool that lets you know if you're on track for exam day victory – or if you're walking into an embarrassing ambush.
Using two CPA test banks is an important hedge against missing out on important points or concepts that one course emphasizes while the other course lightly covers (if you've ever had a "WHAT!?!?!" moment on the CPA Exam, you know what I'm talking about).
---
Take NINJA MCQ for a Test Drive. No Login Required.
---
Should you use CPA Study Materials that are advertised as "not from the AICPA"?
Probably not. First, I'm libertarian in this regard. Get the facts, then decide for yourself. You're an adult.
Second, if they aren't from the AICPA, then where are they from?
A professor wrote them? A "CPA" wrote them? Based on what – intermediate college accounting questions?
That's no Bueno.
Studying CPA Exam questions that test things that are beyond the scope of the CPA Exam is a huge waste of time. That's why I strongly disagree with any course that pads their REG test bank with Enrolled Agent questions or BEC/FAR with CMA questions.
These questions are often much harder than, and beyond the scope of, the CPA Exam. By the way, how would a "professor" know what the CPA Exam tests on unless they're using AICPA-released questions as a template? 🙂
Is there some question overlap among CPA Test Banks?
Yes, there is some overlap amongst CPA study materials, but that overlap is overblown by marketers trying to sell something.
Here's the Truth: Each year, the AICPA sends 100-200 "released" questions per section to the prep courses. Each course gets the same questions, but they don't include answer explanations, only the answer (A, B, C, or D).
Each course must write its own answer explanations (or lack thereof, i.e., "the answer is C because the answer is C").
---
CPA Review Book
---
Free FAR CPA Book: NINJA Book
---
A CPA Book is the perfect self-study option in CPA study materials. Some CPA candidates prefer to ditch videos in the CPA study materials and go the self-study route with a good ol' fashion CPA Exam book.
When we designed the NINJA Book, we sat down and said, "You know what the world really needs? Another big, bloated CPA textbook full of word-for-word FASBs and IRS regs that no one will actually read."
(My tendency toward sarcastic humor is shining through here. My wife has softened it a lot over the past 20 years, trust me. 😀 )
Our goal with the NINJA Book was simple: All Killer, No Filler.
(and to make it not as terribly boring as the other books out there)
I mean, it is accounting, so there are only so many ways to spice it up.
Perhaps a Jason Bourne-style thriller involving the protagonist solving a Dollar-Value LIFO problem in order to save the world from impending doom is in our future.
NINJA Book is included with NINJA CPA Review Monthly.
---
CPA Exam Cram Course
---
Free FAR CPA Cram Course: NINJA CRAM
---
Complete your CPA study materials course and need a good last-minute CPA cram?
Up against losing an exam credit and/or an expiring NTS?
Completely procrastinate and now looking for a silver bullet to rescue you from certain failure?
A good CPA CRAM course can save the day – and possibly your CPA Exam life.
The NINJA CRAM is included with NINJA Monthly for this very reason.
---
CPA Tutor
---
Free FAR CPA Tutor: NINJA Sparring
---
You have a CPA Review book. You have lecture videos. The problem?
You can certainly talk to them, but it's a one-way conversation.
What if you actually want to speak to a live human and get a CPA Exam question answered?
The solution? CPA Tutoring.
A CPA Tutor adds a friendly face to a very unfriendly Uniform CPA Examination.
For purposes of this discussion, I'm referring to the CPA Exam tutors that the review courses offer.
You can find CPA tutoring services that charge hourly rates that would make a big city attorney blush.
Do you need CPA tutoring that charges an hourly rate? Not likely.
We've included NINJA Sparring (Tutoring) with NINJA Monthly, so you don't have to worry about crazy hourly rates.
---
CPA Exam Flashcards
---
CPA Flashcards allow you to microstudy. What is microstudy (verb)? I don't know, I just made it up – I think. If I'm stealing it, someone is welcome to let me know.
Microstudying (as I am presently defining it) is when you have 3 minutes or less to study. No need to scroll mindlessly on Facebook or IG.
Bursts of microstudy add up in big ways. 3 minutes here … 3 minutes there … do that 10x a day, and that's 30 minutes of "found" study time.
NINJA Flashcards are included in NINJA Monthly.
---
Closing Thoughts: Overwhelmed with CPA Study Materials?
---
It can be easy to get overwhelmed with too many study options when it comes to CPA Review materials. In this post alone, I threw seven different types at you:
Study Guides, Audios, Test Banks, Crams, Tutoring, Book, Flashcards …. AHHHHH!!!!
Too many study materials can cause a CPA Candidate to fall into a pit of analysis-paralysis never come out.
If you dismiss supplements altogether, you're missing out on a potentially game-changing study boost.
The sweet spot: Pick 3.
Most people who join NINJA CPA Review (and are on the Supplement Path) primarily use 3 Study Weapons:
NINJA Notes
NINJA Audio
NINJA MCQ
If you're studying for FAR, then spend the next week using the NINJA Notes and Audio that you downloaded from this page.
Read the notes 5x. Listen to the Audio 5x. That's basically once a day.
For the FAR MCQ, you can enter your email above to get access to the FAR Test Bank & Practice Exam.
If you're taking AUD, BEC, or REG, we have the same free downloads and test bank access for you.
---
Get Your NINJA Study Framework
---
---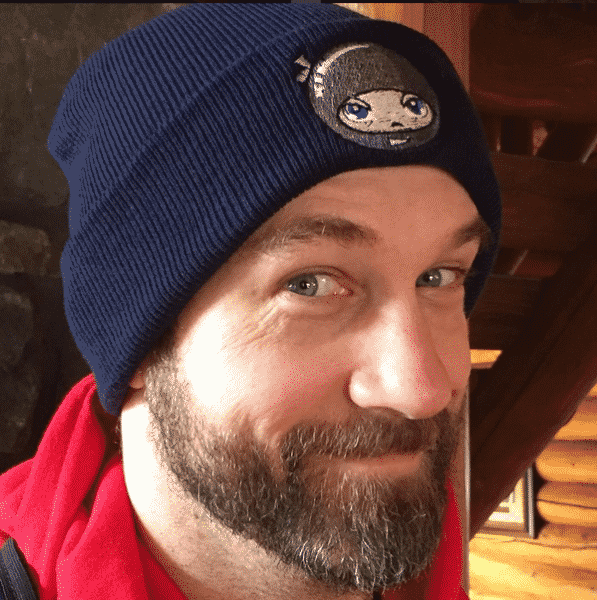 To Your Success,
Jeff Elliott, CPA (KS)

PS – Have a CPA Study Question? Ask Me.
---