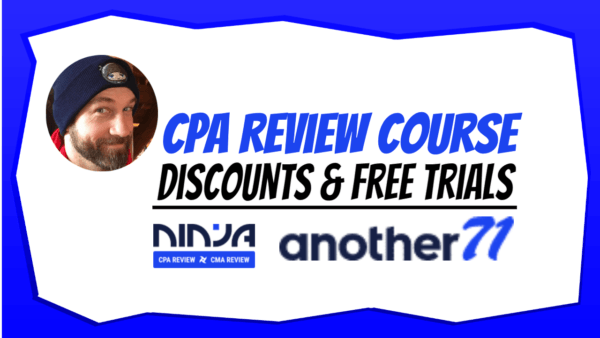 CPA Exam Notes, Test Banks, & 10 Things You MUST Know
---
"Why We Chose It (Best Price): NINJA CPA Review works nicely as an inexpensive supplement to an online course. This is an efficient studying tool that can be used as your main course but serves best as an auxiliary study aid with an excellent online support community."
– Investopedia
---
---
"Few people are more familiar with the stresses of exam prep than Jeff Elliott, licensed CPA and the face behind Another71.com." – Wiley
---
1. Everyone Fails
---
"Dear Jeff, I wanted to let you know that I am about to cancel my NINJA subscription. However, I really wanted to send a note first to let you know that my cancellation is not because I don't like the product – but because it totally worked! I am a NINJA success story. I joined NINJA after failing my first attempt at FAR with a 70. When I resumed studying, I applied the NINJA framework and passed FAR with an 89. After following the NINJA method to "Just Rewrite Your Notes" and listening to the NINJA audio constantly – things really did come together for me. I also really love the way the MCQ test bank and "trending score" work. It really helped me drill down on my weak areas. After my boost from passing FAR, I continued to apply the NINJA framework in 2021 and passed AUD (78), BEC (93), and REG (87) each on the first attempt." – Sarah H – Michigan
---
Everyone Fails. Well, most everyone 🙂
I know some crazies who passed the first time, and you may know some as well.
For us mere mortals…
70-75% of CPA Candidates fail at least one exam.
1 in 2 people taking any given CPA Exam section will walk out having failed it.
This leads to needless frustration, embarrassment, and thoughts of quitting altogether.
If you want to be different and pass, you're going to have to do something different.
Whether you start doing something different now or 8 months from now when you're on the verge of a mental breakdown and quitting the CPA Exam (and possibly accounting altogether), is up to you.
(It's better to start now) 😀
---
2. Everyone Supplements
---
"We're happy to once again partner with Jeff Elliott and NINJA CPA Review to help you pass the CPA Exam even faster." – Roger CPA Review
---
Everyone supplements their "main" CPA Review course to one degree or another.
Everyone.
The degree of supplementing ranges from posting questions to a study group or message board, downloading free notes (like the ones below), or giving your course a serious boost with the NINJA Materials.
Studying with one course is so … 90s. (The best music [and movies] decade ever btw.)
The most-popular types of CPA Review course supplements are:
CPA Exam Notes,
CPA Exam Audio Courses,
CPA Exam Books,
CRAM Courses,
CPA Tutoring,
and CPA Test Banks.
Let's take a look at how each of these types of study materials can make your life easier while balancing work, family & friends, and the CPA Exam.
Oh – and free samples below, because everyone likes free samples.
(Anyone else stop by Sam's Club or Costco just for the samples? Stop judging me!) 😀
---
How Claire Passed the CPA Exam with NINJA Only
(and battled some serious health obstacles along the way)
---
---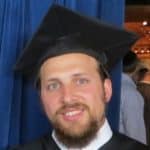 Shulem Rosenbaum (Wiley + NINJA)
Elijah Watt Sells Award Winner
"I used the NINJA Notes to summarize my notes and eliminate topics that aren't tested heavily. I owe it to the NINJA Community. You have been my rock, and I hope to contribute the way you contributed to my success."
---
3. CPA Exam Notes will Save You on Exam Day
---
"The original Ninja Notes are popular for a reason. Elliott was juggling a career and a growing family when he studied for the CPA exam himself, and he knew that time is a precious commodity for many busy students. His notes summarize the most important information and serve as a good review right before an exam. The notes explain difficult concepts in a straightforward, succinct way. Available as a hard copy or downloadable as a PDF file for iPhone or iPad, these well-organized notes get consistently positive reviews from customers who have passed the CPA exam." – Crush the CPA Exam
The most popular CPA Exam Notes of all time (for the last decade, anyway) are the NINJA Notes. No other CPA review supplement comes remotely close.
Sure, you can write your own CPA Exam Notes, and it's actually part of the NINJA Study Framework, so we are big believers in the power of taking your own notes.
We are also big believers in passing, so pairing your own CPA Review notes with the NINJA Notes is a smart move.
The NINJA Notes have been used by 100,000+ CPA candidates to pass their exams since 2011.
What makes the NINJA Notes popular is their straight-to-the-point, all facts/no fluff, attitude.
Weighing in at around 100 pages per section, they are short, sweet, and pack a punch.
There have been people who say they have passed using just the NINJA Notes (although I don't recommend this approach).
The action-packed NINJA Notes are included in NINJA Monthly.
"Thank you Jeff. I got an 88 in FAR because of NINJA notes & book. I was only hoping for a 75 and I was given more." – Melody
---
How to use NINJA Notes with your Course: You should read the NINJA Notes multiple times heading into your exam week and once on Exam Day. If you didn't take notes over your CPA Review materials, then re-writing the NINJA Notes is highly recommended.
How NINJA Notes will help you Pass: Not everything on the CPA Exam is in the NINJA Notes, but everything in the NINJA Notes will be on your CPA Exam. I guarantee that there will be at least one critical topic in the NINJA Notes that "clicks" with your brain better than in your study materials, which will save you crucial points on Exam Day.
---
---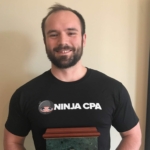 Brian Wright (Becker + NINJA)
Elijah Watt Sells Award Winner
"The questions and practice tests were extremely useful, they helped me find some weak spots I didn't even know I had and gave me the extra practice I needed to get my best score of any of the exams."
---
4. CPA Exam Audios Turn Downtime into Study Time
---
"Last year I purchased the Ninja Notes and Ninja Audio from you to help me with one section. I love that I can load the audio files on my phone and listen on my commute to work. That is "found" study time." – Daren M.
Want to study on the go and turn downtime into Study Time? Smart Move.
A CPA Exam Audio allows you to study when you otherwise couldn't.
It's the Ultimate CPA Exam Study Hack.
At the Gym? Study.
Driving? Study.
Doing Laundry? Study.
Watching your Kid's Game? Study.
Staring at a Spreadsheet and pretending to Work? Study.
Like the NINJA Notes, the NINJA Audio is the top CPA Exam Audio in the land.
(and unlike other audios, it's not a stripped out audio file of a video lecture – we created this and recorded this specifically for auditory learning)
In the decade+ that I've been doing this, I've rarely seen other audio courses mentioned.
You will get annoyed when I repeat things over and over.
And one more time … just so it sinks in.
You will also silently thank me (and possibly later via email, as has happened) as you sit there in Prometric on Exam Day, drawing a blank until my voice popped into your head.
(Sorry about that … my voice goes away … eventually)
I get emails all the time from people thanking me for the NINJA Audio but also rejoicing that they never have to listen to it again. 😀
The NINJA Audio is included in NINJA Monthly.
"I never found it boring. Your (audio) lectures were easy to digest. Just recommended them to another CPA candidate. My wife, on the other hand, was a little bored on our 4-hour car ride to northern Michigan back in July haha." – Anthony C.
---
How to use the NINJA Audio with your Course: Start listening to the NINJA Audio on day one. Turn your "downtime" into study time. Listen multiple times – once per week, if possible.
How the NINJA Audio will help you Pass: My voice – as annoying as it may be (some people say that I smack my lips a lot – I can't help it 😀 ), will guide you on Exam Day. I've had countless people tell me that they came to a trouble spot on their exam, and it happened to be a section that I repeated over, and over. The NINJA Notes and Audio alone could literally be the difference between a 75 and a heart-breaking 74.
---
---
5. Most CPA Exam Books are Terrible
---
"For my FAR rematch, I decided to switch exclusively to NINJA. I have been reading the NINJA book and NINJA Notes and enjoy how much more straightforward they are compared to the other CPA courses textbooks. " – Rafael
Most CPA Exam Books are terrible.
They're glorified phone books.
The paper even feels like a phone book.
That's why they come with $2,000 – $3,000 courses to tell you what to ignore in those terrible books.
In a world of bloated CPA Exam books, chock-full of FASB overkill, and IRS regs, we set out to make a better CPA Review textbook.
Our goal with the NINJA Book was "less terrible".
(Yes, that's a low bar, but the bar was already so low you'd trip on it in the night)
I believe we accomplished that. 😀
I mean, it is accounting, so there are only so many ways to spice it up.
Perhaps a Jason Bourne-style thriller involving Dollar-Value LIFO is in our future.
Our goal with the NINJA Book was simple: All Killer, No Filler.
NINJA Book is … wait for it … also included in NINJA Monthly.
"Thanks for proving a system and alternative to the mainstream, and for dedicating the time and energy to helping others pass these daunting exams. – Alicia D.
---
How to use the NINJA Book with your Course: With a prep course like Becker, Wiley, Roger, etc. I wouldn't read all of the NINJA Book. Instead, I would "skim" each chapter and mentally walk through the examples.
How the NINJA Book will help you Pass: Skimming the NINJA Book chapters and mentally walking through the examples will solidify your CPA concepts. If you were "so-so" on a topic, the NINJA Book will change that.
---
---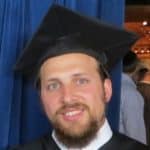 Shulem Rosenbaum (Wiley + NINJA)
Elijah Watt Sells Award Winner
"I used the NINJA Notes to summarize my notes and eliminate topics that aren't tested heavily. I owe it to the NINJA Community. You have been my rock, and I hope to contribute the way you contributed to my success."
---
6. A CRAM Course Turns a Hail Mary into a Legit Chance of Passing
---
"Passed AUD with 89. Feels incredible because I walked out of the exam without a clue if I passed or failed and was almost in tears. That has never happened in my life. I have been out of school for 10 years and am 50 years old. This has been hard but very fulfilling. The cram session was super helpful in passing And will for sure use again. " – Kelli B.
Complete your full prep course and need a good last-minute cram?
Up against losing an exam credit and/or an expiring NTS?
Completely procrastinate and now looking for a silver bullet to rescue you from certain failure?
A good CPA Review CRAM course can save the day – and possibly your CPA Exam life.
The NINJA CRAM is included with NINJA Monthly for this very reason.
Complete your full course and need a good last-minute cram?
Up against losing an exam credit and/or an expiring NTS?
Completely procrastinate and now looking for a silver bullet to rescue you from certain failure?
A good CPA Review CRAM course can save the day – and possibly your CPA Exam life.
The NINJA CRAM is included with NINJA Monthly for this very reason.
Check out this demo of the FAR CRAM:
Yes, NINJA Mike has a thick accent (he's from India), but most people can get past that and love his teaching, based on the emails I (Jeff) get.
(I think NINJA Mike is becoming more popular than me…my heart will go on, my heart will go on) :('
Here are some comments from the live NINJA CRAM chats:
"Thank you, Mike. These sessions were very helpful. I appreciate it very much." – Darshan S
"Thank you Ninja Mike. This was great." – Karen
"You're the best Mike! Thanks for walking through everything with us." – Josh
"You killed it and I really really really appreciate the excel documents!" – Morgan E.
"Thank you so much! This has been extremely helpful!" – Alex
"Thank you Mike!! This has been so helpful!!…you da bomb." – Rebeca
"I'm grateful for everything this weekend." – Elka
"My brain is fried! Perfect! Thank you." -Jaxon
"I took an insane amount of notes." – Ethan
"This session is excellent." – Bharati
"Thank you for the cram session!" – Jared
"Thank you Mike and the staff. It has been awesome!" – Markos
"Thanks Ninja Mike!" – Price
"Thank you. Feeling very confident now." – Naiya
"Thanks for today's review, Mike. I think it was helpful for me." – Jeremy
"Thank you so much, Mike! It's been an excellent session!" – Toi
"I ended up getting a 90 on BEC, and I would not have been able to do it without Ninja. I do have [expensive course] but basically, the last week leading up to the exam I only used Ninja and it was the difference-maker in me understanding the material." – Andrew D.
---
How to use the NINJA CRAM with your Course: In your final week of review, watch the NINJA CRAM 3 days out from your exam and spend 2 days watching it. The final day will be for reviewing MCQ and your NINJA Notes.
How the NINJA CRAM will help you Pass: Every CPA candidate has anxiety walking into their exam. There are at least three (or 10) topics that they pray they don't see on Exam day. NINJA CRAM will kick that anxiety to the curb. If you ran out of time during your prep and are going to throw a "hail mary" on Exam Day, NINJA CRAM will turn that 60-yard desperation throw into an easy first and goal from the 2. (I'm not sure how I got sucked into a football metaphor – do NINJAs play football? Something for you to ponder throughout your day.)
---
7. CPA Exam Tutors are More Popular Than Ever – And Expensive
---
"Hey Jeff, Passed FAR with an 80 and 6 weeks of studying. Just wanted to take some time and give a little feedback on the Ninja course as I start to study for AUD. It's awesome! You and the crew provide excellent material and challenging questions with great explanations. I focused on MCQs primarily but what I think really pushed me over the hump a week out were the Sparring replays. If I was struggling with a section you guys had already covered it and the explanations were great. " – Parker W.
The demand for CPA Tutoring has increased in the past few years.
This has paved the way for enterprising lads to charge hourly rates that would make a big-city attorney blush.
There are a lot of searches for "CPA Exam tutor near me", so that told us that there was a real need in the CPA Exam marketplace for a legit CPA Exam tutoring service that people could actually afford.
So … we did what NINJAs do: Saved the day.
(Yes, NINJAs assassinate people, but they also save the day, ok?)
Our CPA Tutoring Solution: NINJA Sparring.
You can pay crazy fees for CPA Exam Tutoring, or you can just join NINJA Monthly for $67 and get live tutoring each week with NINJA Mike and get access to hundreds of hours of past tutoring sessions.
The hourly rate we charge?
$0.
It's included with NINJA Monthly at no additional cost.
(Needless to say, the CPA Tutoring and Mentoring services out there don't like us.)
Sorry, Guys!
5 tutoring sessions a week, with unlimited replay viewing – all included with your NINJA Monthly subscription.
(Yes, our competitors scratch their heads at how we can actually offer that)
The weekly live tutoring sessions are done via Zoom and all NINJA Monthly members can attend and ask questions.
They are hosted by NINJA Mike, a member of the NINJA editorial team, and an expert on all CPA Exam & CMA Exam topics.
"Hello Jeff, I am excited to say that I have passed all four sections and completed the necessary steps to officially be a licensed CPA. I would like to send a huge thank you to you and Mike. I actually started my journey with [expensive course] and failed FAR twice. I began using Ninja near the beginning of 2021 and was able to pass all four sections in a row. I never failed a test after utilizing Ninja. I know the Sparring videos were critical in my success. I was able to grasp numerous concepts that I was not picking up on just hammering the MCQs. I truly appreciate you and Mike so much for making this dream a reality. I graduated college in 2008 and was too intimidated to take this test, so I did not pursue the additional hours until 2019. It was a very unenjoyable three years, but I am so glad it is done." – Jared H.
He's also the Best CPA Exam Tutor out there.
No one knows their stuff better than NINJA Mike.
If you can get over this thick accent (most people do), then you've hit the CPA tutoring jackpot.
We run four live tutoring sessions a week with the following schedule:
Monday – FAR
Tuesday – AUD
Wednesday – REG
Thursday – BEC
Saturday – Open Sparring (any topic is fair game)
Most sessions include an accompanying Excel worksheet.
Replays are available the following day and there are currently 300+ hours of replays available for NINJA Monthly members, broken down by CPA Exam topic.
NINJA Sparring videos have been viewed over 115,000 times by NINJA Monthly members, so they're quite popular. 🙂
Check out this FAR Sparring session on Accounting Basics:
"I'm canceling my subscription today…But first, I want to say thank you. I may have been able to pass with a different review course, or with just the Ninja materials alone, but Ninja Mike helped me understand the concepts and answered so many questions, I feel like I had a much better understanding of the material. I almost exclusively used the excel notes and lectures for REG and passed with an 81. Thank you, thank you, thank you." – Angela
---
How to use NINJA Sparring with your Course: If you have a topic you're unsure about – FAR (Leases) for example, then go watch the FAR Sparring sessions on Leases. If you run across a specific question about Leases, then submit it to NINJA Sparring and we will answer the question for you via video. Pretty cool, eh?
How NINJA Sparring will help you Pass: Studying for the CPA Exam can be a very lonely experience. What do you do if you need help – and want an actual human to talk things over with? NINJA Sparring is your lifeline as you navigate the murky and scary waters of CPA prep.
---
8. A Second CPA Exam Test Bank is a MUST
---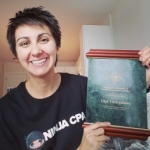 Olga Timirgalieva (Roger + NINJA)
Elijah Watt Sells Award Winner
"NINJA MCQ – A must! Solving through all of the MCQ, understanding solutions, and adding new information nuggets to your notes — absolutely critical. With the NINJA Notes, I printed out the notes and used them as a knowledge check closer to the exam. Information is high-level, so you can quickly run through and get a comfort level on what you should go back to review in detail. NINJA Audio is nice to use during the commute or if you are an auditory learner. The Audio MCQ is nice to keep you engaged."
---
"Thanks for all you do in helping so many people achieve success in their CPA quests. NINJA is truly a great review course: it's simple in its presentation, yet highly effective and efficient in capturing the essential contents of the exams. And your software is really amazing! I highly recommend NINJA to anyone who wants to prepare for the CPA exam." – Stephen K.
While all AICPA-Licensed CPA Review courses get their questions from the AICPA, the differences among CPA Exam Test Banks are notable.
Adding a second CPA Test Bank is a must. Here are three (quick) reasons why:
You will start memorizing your course questions. A false sense of accomplishment could lead to disaster on Exam Day.
If your Test Bank doesn't have a Trending Score as part of their algorithm, you're missing out on an invaluable study tool that lets you know if you're on track for exam day victory – or if you're walking into an embarrassing ambush.
Using two CPA test banks is an important hedge against missing out on important points or concepts that one course emphasizes while the other course lightly covers (if you've ever had a "WHAT!?!?!" moment on the CPA Exam, you know what I'm talking about).
NINJA MCQ has 6,000+ MCQ and 200+ Simulations and is the most-affordable CPA Test Bank on the market.
(and you not only get the test bank – you get everything NINJA for your monthly subscription)
NINJA MCQ is also the best value among study software options, as comparable CPA test bank alternatives range from $600 to $1,000, compared to $67.
You can start and stop your NINJA MCQ access as needed – not so with other CPA Test Bank platforms.
I've included a bonus FAR Sparring session (woo hoo! party!) that showcases NINJA MCQ so you can demo it:
---
How to use NINJA MCQ with your Course: If this is your first time taking the exam, use your CPA Test Bank for the Non-Stop MCQ phase, and then switch to NINJA MCQ for the All Comes Together (Review) phase. If this is a retake, then only work NINJA MCQ, with the exception of working some simulations to mix and match with the NINJA simulations (we have 200+ sims, so there's more than plenty of those to keep you busy) 😀
How NINJA MCQ will help you Pass: A common reaction from CPA candidates who have used one course's test bank and start using NINJA MCQ is that they feel like they've been in a cage fight. This is by design. It's better to be humbled during a brutal sparring session than on fight night. If you have a weakness, NINJA MCQ will expose it and help you turn that weakness into a strength on Exam Day. It could very well be the difference between restudying for a failed exam for another 8 weeks and experiencing the freedom of passing the CPA Exam on score release night.
---
9. The N.I.N.J.A. Way is the Best Way to Study
---
"I passed (BEC) with a score of 90 which shocked me, as I went in certain of failure. This was my first section. Your study tips really paid off." – Kathy R-G.
If you want to pass the CPA Exam – and pass it quickly (and get your LIFE back), then there is ONE way to study:
The N.I.N.J.A. Framework
Even if you never become a NINJA or download any of our Free Materials, you'll want the Study Framework and our 4-week and 7-week Study Planners for each CPA Exam section.
Enter your name and best email address below.
---
Get Your NINJA Study Framework
---
---
10. You Will Love NINJA or Your Money Back
---
"I personally used NINJA when I studied for the CPA Exam (in addition to Becker). Back then, NINJA was only a supplement, whereas now, it's a full course. However, the NINJA notes are still as concise and helpful now as they were when I sat for the CPA Exam. In my opinion, there's no better way to quickly solidly all the topics covered in the AICPA's CSOs than NINJA notes. And if you're unhappy with your NINJA products, you'll receive a no-questions-asked refund. NINJA CPA Review is great as a full course or a supplement. It's actually one of the best-selling supplements on the market, and you can use the free trial to ensure that you like what you'll get. For just $67 a month, you really can't go wrong with NINJA." – Stephanie Ng, CPA – iPass The CPA Exam
I've been helping people pass the CPA Exam full-time since 2010.
Literally, hundreds of thousands of CPA candidates have walked through these halls.
It's all I do. It's the only thing I do. I've seen it all.
My reputation in the industry is that I treat people the right way (even most of my competitors tolerate like me) and you can't put a price tag on that.
If you're not happy with NINJA, then I don't want your $67. Simple as that.
If you regret your NINJA purchase, then simply email jeff@another71.com within 30 days (or 31 days, or 32 days – I'm not a stickler) 😀 and I'll take care of the rest.
We have the best refund policy in the industry and I'm proud of that. It's also rarely used, and I'm even prouder of that.
---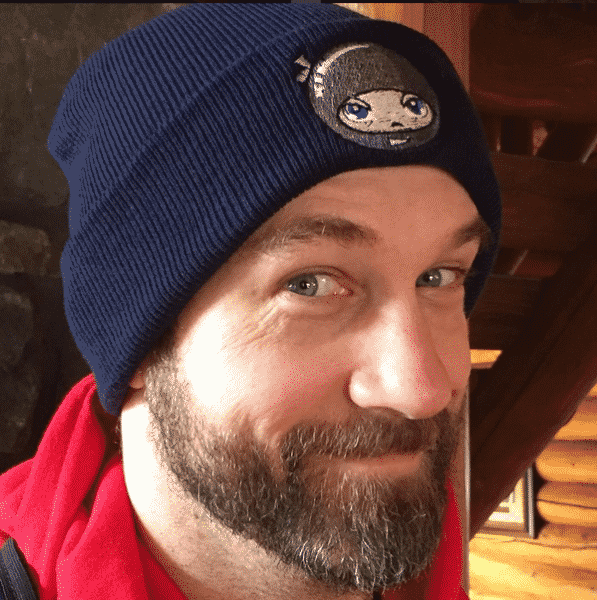 To Your Success,
Jeff Elliott, CPA (KS)
Another71 | NINJA CPA | NINJA CMA | NINJA CPE
---
---