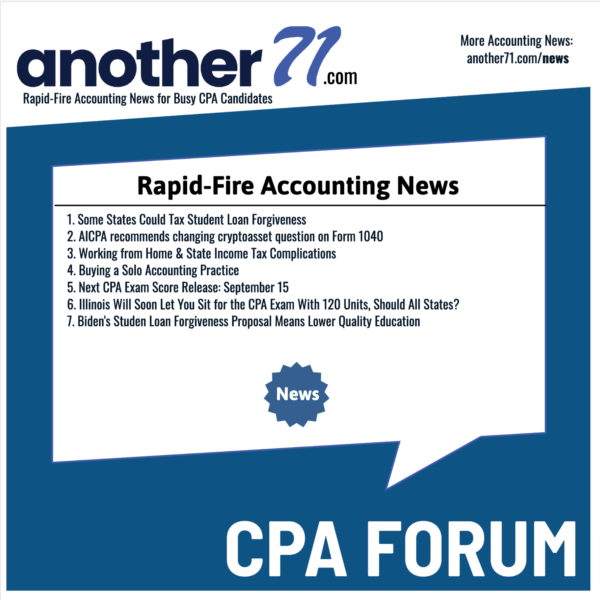 Rapid-Fire Accounting News for Busy CPA Candidates
See More: Accounting News
---
Kiplinger: "You won't pay federal income taxes on canceled student loan debt through 2025, but there are some states that could potentially tax your student loan forgiveness."
---
Journal of Accountancy: "The AICPA submitted comments and recommendations to the IRS Monday regarding further guidance on the tax treatment of cryptoassets and the question about them that individual income tax returns now carry."
---
The CPA Journal: "The coronavirus (COVID-19) pandemic triggered an exodus of workers from their comfortable offices to the safety of their homes and other remote locations. For some, this displacement is temporary and will end when the pandemic subsides; for others, the ability to work remotely represents a paradigm shift that may be felt for many years to come. This article explores some of the state income tax issues created by the relocation of workers."
---
CPA Trendlines: "The approach to orchestrating a merger differs depending on the nature of the transaction. Is there a true survivor? In substance, not form, is the deal more an acquisition than a true merger?"
---
The next CPA score release for August 16 – September 7 exams is September 15.
---
Going Concern: "Fewer people are pursuing accounting degrees and the ones that are have been less and less interested in taking the CPA exam as time goes on. But as they say, the genie can't be put back into the bottle. 150 hours is the rule and accounting is nothing if not a pile of rules."
---
Foundation for Economic Education: "The third law of demand offers some unexpected insights for Biden's loan forgiveness."
---
Have a Question?
Need Help? Want to know if NINJA CPA is right for your unique study situation? Message me.
---
"Few people are more familiar with the stresses of exam prep than Jeff Elliott, licensed CPA and the face behind Another71.com." – Wiley CPA
---
---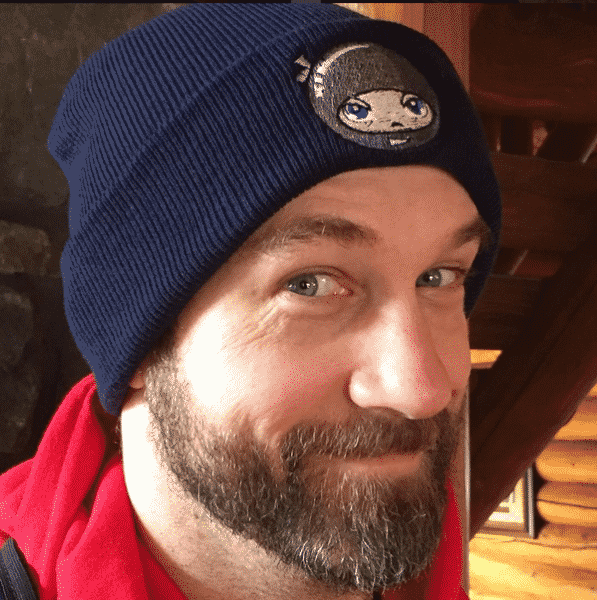 To Your Success,
Jeff Elliott, CPA (KS)
PS – Check out our Free Downloads
PS – Kindly share this post with your best friends, worst enemies, & CPA study groups
---