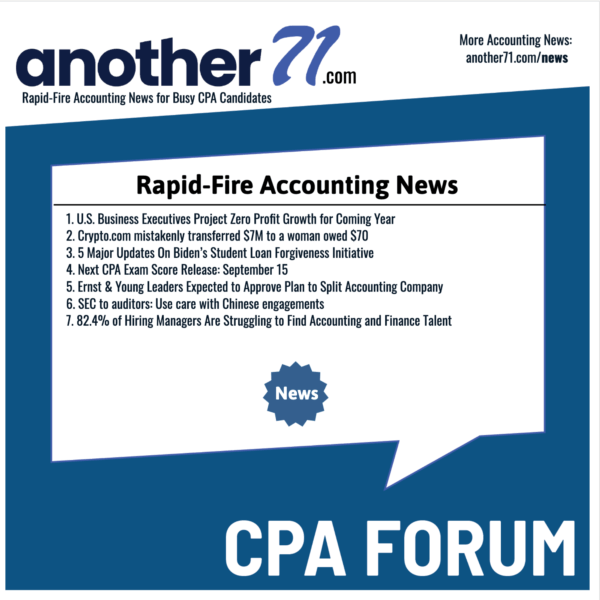 Rapid-Fire Accounting News for Busy CPA Candidates
See More: Accounting News
---
AICPA: "Driven by Inflation Concerns, U.S. Business Executives Project Zero Profit Growth for Coming Year, AICPA & CIMA Survey FindsYou won't pay federal income taxes on canceled student loan debt through 2025, but there are some states that could potentially tax your student loan forgiveness."
---
Accounting Today: "Crypto.com, the digital currency app that was fronted by Matt Damon in a Super Bowl TV ad, is seeking the return of about A$10.5 million ($7.2 million) it accidentally transferred to a woman in Melbourne."
---
Forbes: "The Biden administration released significant new details last week on its plan to implement wide-scale student loan forgiveness. Under the new initiative, millions of federal student loan borrowers will be eligible for $10,000 in loan forgiveness, or up to $20,000 if they received Pell Grants. To qualify, borrowers must earn under $125,000 per year in income, or $250,000 if they are married."
---
AICPA: The next CPA score release for the August 16 – September 7 exams is September 15.
---
WSJ: "Ernst & Young's leaders are expected this week to give the green light to splitting its auditing and consulting businesses, paving the way for the biggest shake-up in the accounting profession in more than 20 years, according to people familiar with the matter."
---
Journal of Accountancy: "Public audit firms considering engagements with issuers in China and Hong Kong that trade on U.S. capital markets should be aware of the "special challenges" they may face, the SEC's acting chief accountant warned Tuesday."
---
Going Concern: "What we're about to share with you shouldn't be news to anyone and in fact the only news here is that somewhere, 9.1% of public company hiring managers and 14.8% of private company hiring managers are not struggling to find talent. Well that's what they reported to Deloitte, anyway."
---
Have a Question?
Need Help? Want to know if NINJA CPA is right for your unique study situation? Message me.
---
"Few people are more familiar with the stresses of exam prep than Jeff Elliott, licensed CPA and the face behind Another71.com." – Wiley CPA
---
---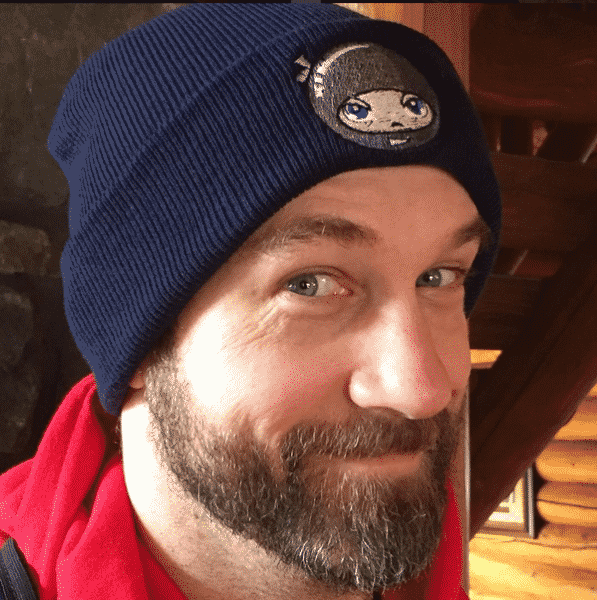 To Your Success,
Jeff Elliott, CPA (KS)
PS – Check out our Free Downloads
PS – Kindly share this post with your best friends, worst enemies, & CPA study groups
---