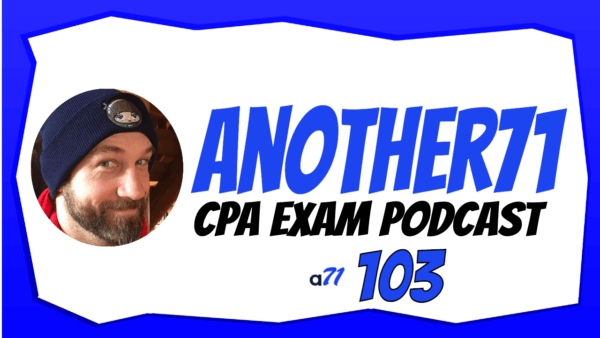 ---
This CPA Exam podcast covers:
Should You Re-Write the NINJA CPA Review Course Notes?
How to Start Studying for the CPA Exam after 10 Months?
Should You Quit the CPA Exam?
Is CPA a Good Career after Failing FAR with 39?
How Long to Retake CPA Exam Section After Failing?
Retake FAR CPA Exam or Move to AUD?
I Failed FAR CPA Exam – How to Retake It?
---
Have a CPA Study question? Ask Jeff.
(If you're a NINJA, be sure to let me know in your question, and I'll bump you to the top of the list)
---
---
Get Your Free CPA Notes
---
FAR – Governmental Accounting
AUD – Audit Sampling
REG – Partnership Taxation
BEC – IT
Enter Your Best Email & Get Started
---
---
Podcast: Play in new window | Download
Subscribe: RSS