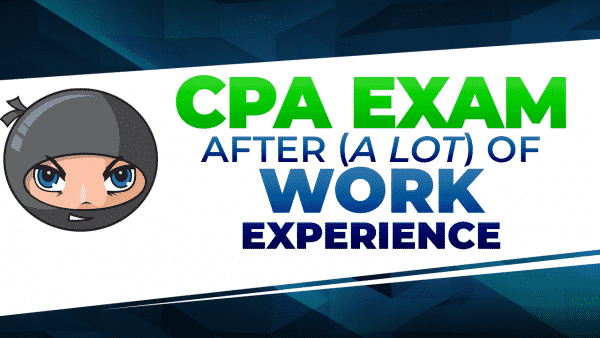 Question: How do you study for the CPA Exam after being out of school so many years? Does the study process look any different?
Boost your CPA Exam Scores (for free).
Get NINJA Notes/Audios/Flashcards Covering:

FAR: Financial Reporting

AUD: Engagement Planning

REG: Individual Taxation

BEC: Economics

NINJA Bonus:The Semi-World Famous NINJA CPA Study Planner + ELL™ Plan
"The backbone of my study experience was based on NINJA CPA materials, Notes and Audio. I swear by it at this point." – Roxwella (REG 90 / AUD 90 / BEC 85 / FAR 78)
---
Want To Study Less and Get Higher CPA Exam Scores?
---
I've been there! Can I send you free NINJA CPA Review materials that will will help you…
Find The Time To Study
Know What To Study
Get Higher Scores
---
---