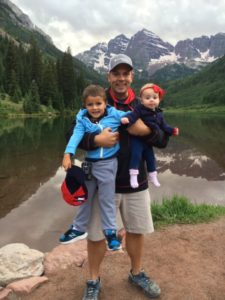 Joe is a NINJA CPA blogger.
I recently hired a candidate for a Staff Accountant role that was open for about a month. There was a good mix of candidates, some from public accounting, others from the private sector, as well as a few internal candidates.
We hired an internal candidate that had been working in the cash applications function.
I work for a Fortune 500 company with a relatively large accounting organization, and while there is usually a good amount of turnover, competition is extremely high for open roles.
To land a job at a great company, sometimes it is worth exploring accounting career options besides the traditional route into the accounting group. For example, Accounts Payable, Accounts Receivable, Cash Applications, Credit and Collections, and Temp Work are all great ways to get in the door of a great organization.
If you have the proper degree to work within an accounting department of a major corporation, there are major advantages to being an internal candidate:
Eligible internal candidates are more likely to be selected for an interview.
Internal candidates know the inner workings of a company. This makes the transition from an Accounts Payable role to an Accounting role much easier.
Hiring managers can get accurate feedback from an internal employee's current supervisor on job performance.
The cost to hire internal candidates is much lower. There are no recruiting fees to pay, and no additional HR costs for background screens and drug tests.
Keep an open mind about open roles. If there is a company you really want to work for, consider other ways thru the door.