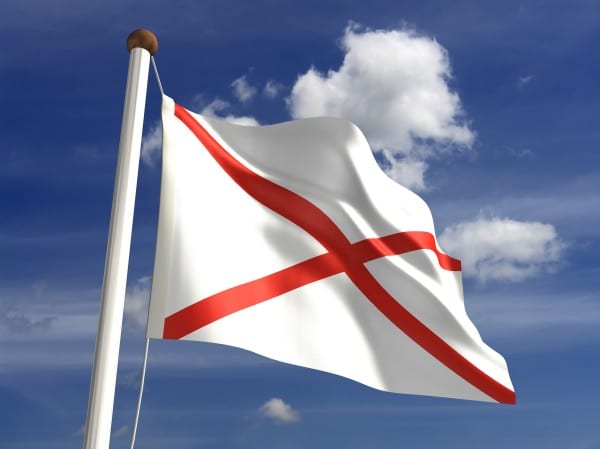 Age Requirement: 19
Citizenship Requirement: Yes
Residency Requirement: No
Social Security Number Requirement: Yes
Alabama CPA Exam Education Requirements
Education Requirement for Licensure: 150 hours (including B.A.)
Participates in International Examination Program: No
Hours in accounting: 33 semester hours or equivalent quarter hours in accounting (excluding introductory hours) at the upper division undergraduate and/or graduate level which includes: 9 hours in financial accounting, 6 hours in auditing, 6 hours in taxation, 3 hours management accounting, 3 hours in governmental and not-for-profit accounting, 6 hours in accounting electives and 3 hours in business law concentrating primarily on the Uniform Commercial Code.
Exam sitting requirements: 150 hours (must complete education requirement prior to sitting for exam)
Experience requirements: 1-year in public accounting or, 2-years in industry, business, government, or college teaching
Ethics exam: Must pass AICPA Ethics Exam for initial licensure
Notes:
Two-tier state. When a CPA passes the exam, a certificate will be issued. However, a license/permit to practice will be issued when the experience requirement is completed.
Alabama CPA Exam Fees
All applicants are required to pay both an application fee and an examination fee in U.S. dollars by cashier's check, money order, or personal check made payable to the "Alabama State Board of Public
Accountancy". The application fee is required regardless of the number of sections for which the application is made. There is no provision for withdrawing from the examination. All fees are nonrefundable.
Initial Application or Transfer of Credit $100.00
Re-examination Application $ 50.00
Auditing and Attestation $215.00
Financial Accounting and Reporting $215.00
Regulation $185.00
Business Environment and Concepts $185.00
Acknowledgment that the Board has reviewed an application will be mailed to the candidate.
Applicants may apply for one, two, three, or four examination sections and may take them in any order.
However, applicants should not apply and pay for examination sections that will not be taken within six months, as the "Notice to Schedule" expires six months after issuance. Applicants cannot apply for a test section more than once during the same test window.
Note: Fees may differ in other states or locations. The fees as stated herein are the amounts required to be paid by Alabama candidates.
Diane Christy
Phone Number: 334-834-7650
Fax: 334-834-7603
In State Toll Free: 800-227-1711 •
Address: 1041 Longfield Court, Montgomery, AL 36117
P.O. Box 242987, Montgomery, AL 36124-2987
Email: dchristy@ascpa.or
Phone Number: 334-242-5700
Fax Number: 334-242-2711
In-State WATS: 1-800-435-9743
Office Location Address: 770 Washington Ave, Ste 226, Montgomery, AL 36104-3807
Mailing Address: P.O. Box 300375, Montgomery, AL 36130-0375
Email: carol.preston@asbpa.alabama.gov