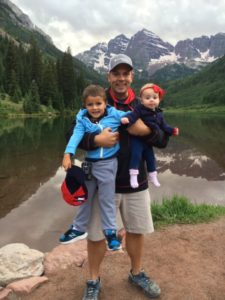 Joe is a NINJA CPA blogger.
If you're working full time, it can be tough to find time to study the recommended three times a day. Have you ever thought about using your current job to prepare for the CPA exam?
If you work as an auditor, in a GL department, preparing taxes for a small CPA firm or in another accounting role, you can use your job to turn everyday responsibilities into learning opportunities.
As an accounting manager for a public company, I get many chances to work with outside auditors on both audit and SOX related issues directly related to AUD.
I review journal entries, depreciation schedules, and financial statements relating directly to FAR. Think about how your daily work applies to the exam. How you can make your understanding of the materials stronger by doing your day-to-day tasks?
As the CPA exam evolves, it's become more focused on real world scenarios than memorizing lists, terms or definitions. What better place than your accounting position to prepare yourself for exam day?
On the flip side, don't forget to apply newly acquired information to your current role. I've created several memos and procedures at work by using information I studied in FAR. It doesn't hurt to drop newly acquired accounting knowledge on your team or boss. It makes you look good!
If, like me, you graduated from school 10+ years ago, studying is a great refresher on accounting topics. Things are constantly changing in the industry and it's nice to make sure you're caught up on items that have changed since you learned about them.
Keep an open mind and find ways to leverage your current position as a way to get a few more points on test day.
Good luck NINJAs.