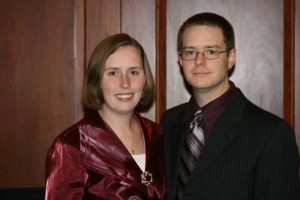 Jenny is a NINJA CPA blogger.
I have officially taken the plunge and I am studying for the CPA Exam. What was I thinking?
It's been several years and four kids since I thought about the CPA Exam. I forgot how overwhelming it could be.
I decided on what section to tackle first. This was not an easy decision for me because I had an excuse why I shouldn't take each section.
I decided on BEC mainly because of the essay questions. I am not a big writer and for some reason these questions intimidate me.
Now I need to actually sign up for the exam. I have a goal to sit in early October. (August felt too soon and September is a blackout month) I know that seems like a long time but that time will go fast.
It will be crazy couple of months. My older two kids start preschool August 12th. They are so excited about going to school everyday. We have also signed them up for fall T-ball.
So I have to work my study time around practices and games on top of the normal family, work and household duties. I am armed and ready with my NINJA materials.
Spousal Insight
As my wife begins down this journey, I only want to see her succeed in this effort. She has already looked up the hours at the local library and thought about where she might be able to study (outside of the house).
We have already begun by making sure she has what she need (notes printed, pens in hand, and lots of paper). Now, it is a matter of scheduling her study time.
Although this will be a tight schedule, we will have to balance everything. And as a spouse, I need to encourage her as she begins, and support her in whatever she needs.
Let the journey begin.