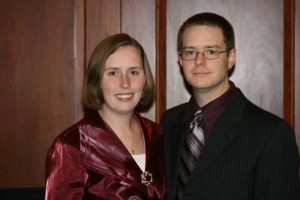 Jenny is a NINJA CPA blogger.
2 weeks! That's right. My BEC Exam is in 2 weeks! I am not sure if I want to run, scream, or hide.
I would love to say "Bring it on!" but my confidence level is still not quite there.
I am almost through the NINJA MCQs the first time. Some topics I know very well and confidence is high.
Others I feel like I am reading a foreign language. My focus is to tackle as much as I can between now and the exam date. I can't create more hours in the day so I have to work with what I've got. I am going to do the best I can.
Spousal Insight
The joys of the end of a marathon (although I have never run one before). But, I can imagine what it is like to get to the final stretch of that long run, and be able to see the end. So what do you do in this case? SPRINT!
In this case, it is a matter of living and breathing the exam. Although it is hard at times I am really trying to leave her alone to study. It is all about her and giving her as much time as possible to study.
One part of a good support is representation. In a marathon, do you have your loved ones waiting for you at the finish line? Are they rooting for you during the run?
Were they there while you trained the long hours? So it can be for an exam. As a spouse you need to be there rooting them on. You need to be there when they finish taking a section. You need to be there walking along side them encouraging them every step of the way.