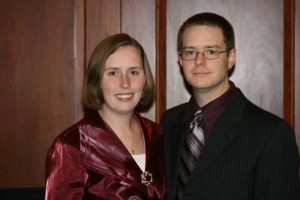 Jenny is a NINJA CPA blogger.
Despite my best intentions I decided I needed to go ahead and reschedule the exam. My original date is less than 30 days away.
I have fallen behind on my study schedule. I have let my hectic and crazy life take over my BEC study plans.
The study sessions I have managed to put in have not felt the greatest. It's so frustrating to answer question after question and find out I am answering the question wrong. I know that you learn from your mistakes but I feel like I was not making any progress.
So I am taking a step back, taking a deep breath and pushing forward again. I am continuing to focus on the NINJA MCQs and rewriting my [A71 product="notes"]NINJA Notes as well as the notes I have made when I answer the questions.
Spousal Insight
I think the hardest part about studying in general, is pushing through when you don't think you are making any progress.
So, what are you to do when studying is difficult, kids are getting crazy, everything in life wants to take over, and you just feel overwhelmed? The only thing to do is what Jenny indicated above: Take a step back, take a deep breath and push forward again.
As a spouse, it makes it hard to see your spouse struggling and know that they are not feeling like their study efforts are going well. Unfortunately, for me, I do not have the same background she does, so I cannot offer any advice for how to study.
The only thing I can do is support her. It becomes very difficult to do this when my thoughts are in 14 places at once (wife, kids, house, work, extra curricular activities, etc.…)
So, while she is taking a step back and trying to go forward again, I too must also take a step back and try to refocus my brain. I need to become as laser focused as possible.
Sure there will be really difficult times, but as we proceed down this next path, it is important that everyone tries to keep a level head so the ultimate result is positive study results.