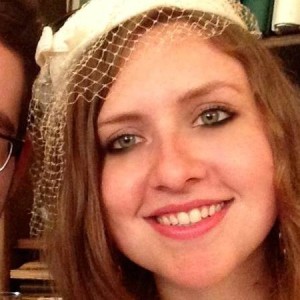 Sarah is a NINJA CPA blogger.
I'm having such a hard caring about this AUD material right now… I can literally see a little bridesmaid dress dancing in front of the text that I'm trying to read – and all I can think about it how fantastic my weekend plans are going to be.
I'm trying to really buckle down in to that 3 weeks until my test mode where I get up early and study and just drink in material every waking minute – but it's so hard when I'm in weddings left and right!
Let's be honest – dressing up and taking pictures with your best friends for a weekend is way more fun than learning about quality control for a CPA firm…
That part of me is seriously struggling with the harsh reality that if I continually drop the ball and fail by just a bit, my FAR credit will expire, and that would be absolute HELL.
Every time the lecturer mentions something that applies to FAR all I can do is think how glad I am I never have to memorize that stuff again. That's all out the window if I don't buckle down and just learn the intricate ins and outs of internal control and evidence!
Speaking of procrastinating… writing this blog just might have become one of those little "I really should be studying…" moments – but it sincerely helps me to refocus my energy for a few minutes on writing and expression rather than soaking in information and conforming my brains to the trickery that is audit.
A lot of my college experience was similar. I double majored, and I had to intentionally spread out my missions classes, which were all creative and writing based, so that I wouldn't go crazy with an entirely financial work load.
Sometimes I do feel like a few years of accounting work has murdered the tiny creative soul inside of me, but I hope that if I have a chance to merge the two together in things like this once in a while, maybe someday the little emo girl in me from high school will find her way out to some kind of creative expression. That is, once I pass these tests – then I can focus on enjoying life again!