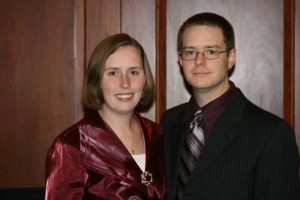 Jenny is a NINJA CPA blogger.
I am not a big fan of waiting, but then again who is. I didn't plan it this way but I was excited to see that I had scheduled my exam on a date that would give me a quick result.
Thankfully I only had to anticipate my results for one week. This past week has been filled with distractions so I didn't have a lot of time to think about the exam.
Since I knew the results would come quickly I decided to enjoy the week and wait for the results. If I passed I would enjoy the weekend and pick the next section. If I failed then back to the multiple choice questions.
I had some extra time this morning so I decided to jump on the result site prior to work. Unfortunately it was a 73. SO CLOSE!! Not too excited about the result but not that upset either.
I definitely knew the material better than i thought and was very encouraged. I think I found a study method that is working. I just have to stick with it and work just a little harder.
Thanksgiving and Christmas celebrations were shared with BEC. Back to NINJA MCQ in preparation of an exam in January.
Spousal Insight
So now we enter into a new phase of exam study time. Although she came up short, it was pretty darn good for not having taken an exam for 6 plus years, and juggling 4 kids, a full time job, and crazy schedules.
I am quite proud of her and think she has done a wonderful job. Now we need to take this time to tweak what was working and eliminate that which wasn't working.
The NINJA notes and study system is unlike anything I have seen before. I think the way the program and materials are laid out provide for very productive study time, and ultimately we shall soon see very successful exams.
As a spouse I will continue to try to help in any way possible. It is not about me, but it is about her finally getting the CPA designation she has wanted for so many years.