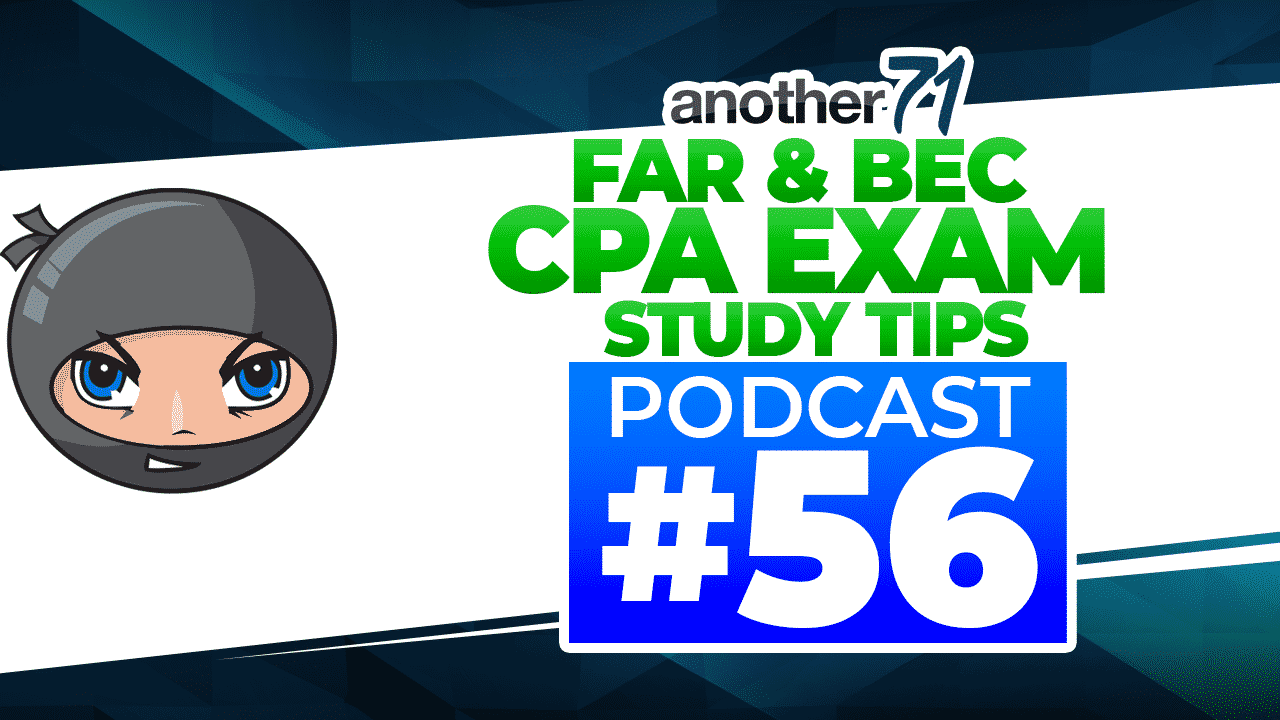 The podcast is back. HIYA!
Podcast: Play in new window | Download
Subscribe: Apple Podcasts | RSS
Like the Podcast? Please Subscribe and Review!
[Listen on iTunes]
[Listen on Stitcher]
[Listen on Tunein]
Want to be on the Podcast?
Ask Jeff
Facebook Live
In this episode, we had five NINJAs call into the NINJA Hotline.
– Monica (FAR)
– Sammy (BEC)
– Sam (BEC)
– James (FAR)
– Mohammed
There are two ways to get the podcast: YouTube, and an audio-only version that streams from the site. You can also subscribe on iTunes
Free Resources:
CPA Exam Survival Guide
CPA Exam Study Planner