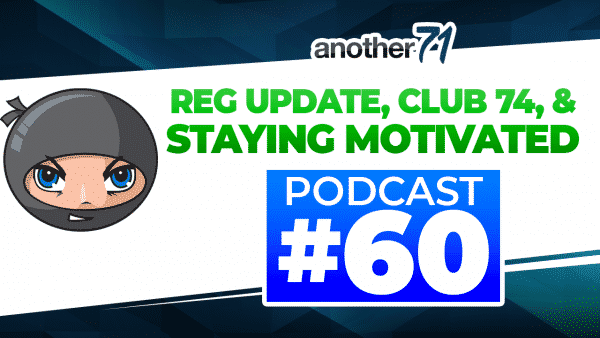 Podcast: Play in new window | Download
Subscribe: Apple Podcasts | RSS
Like the Podcast? Please Subscribe and Review!
[Listen on iTunes]
[Listen on Stitcher]
[Listen on Tunein]
Want to be on the Podcast?
Ask Jeff
Facebook Live
A71 Links:
More Podcasts
YouTube (Subscribe)
iTunes (Subscribe)
Ask Jeff (https://www.another71.com/ask-jeff/):
Patti – What are the major REG exam changes for July 2015?
Hany – How many questions are in the NINJA MCQ and Simulations?
Ryan– I have been taking the CPA Exam off and on for about 7 years now and have used multiple cpa review courses. I am getting 65 to 70 every single time. I am beginning to become discouraged and thinking of throwing in the towel. However, I have a new baby and this has given me motivation to FINALLY get this exam behind me. Do you have any tips for me?
Tim– So I just got my AUD scores back last night, and I got a 74 after studying my butt off the past 2 months. What else can I do to help me get over the 75 mark to pass?
Tammy– I am not the one who is taking the CPA exam, my boyfriend is. Since he is too depressed right now to ask for help, I guess I will be the one to seek help. He has been very hard working over the past two years but for some reason still hasn't managed to pass BEC. So far he has taken it 4 times- 63, 72, 68, and 73 as of today.
He has been using a review course along side NINJA MCQ and has being scoring pretty well and trending in the high 80% for ninja. Before the exam date, he would be doing 100 mcq & studying about 4 hrs on a daily basis and on weekends he would devote up to 6 hours. I feel like he has been doing everything he possibly can be doing but it's just not reflecting on his test score.
We are both frustrated… I am sure he is more upset than anyone else. He doesn't know what else he could have done differently for his 5th BEC exam. Anything would help.