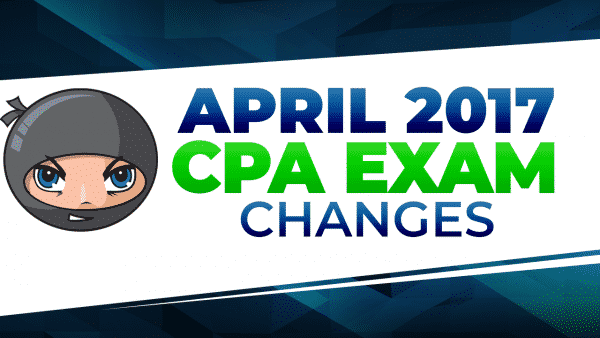 CPA Reviewed #75: Friday February 10, 2017
Podcast: Play in new window | Download
Subscribe: Apple Podcasts | RSS
Like the Podcast? Please Subscribe and Review!
[Listen on iTunes]
[Listen on Stitcher]
[Listen on Tunein]
Want to be on the Podcast?
Ask Jeff
1. Rich – Jeff – I have purchased the NINJA notes for FAR and I have Wiley CPAexcel. Should I watch the videos? Should I read the book and then do the questions? Should I just rewrite your notes and not use CPAexcel?
2. Terry – Hi Jeff – Unfortunately, I just got my score back yesterday on BEC and I failed with a 68. It doesn't make much sense to me because I failed BEC back in November with a 73.I could probably recite the formulas and mnemonics to you. In school I was always a good test taker, I just can't seem to pass these exams. What are your suggestions?
3. Dshankar – Hello Jeff – I am writing to you for my wife. She just got her REG score and she got a 74, again! Its like her 10th 74 in a CPA exam. She has been studying since 2012. Both of us are mentally exhausted as we started studying together and I was done in 2013. She still so far from it and she always does her best. She's always prepared well with high scores in all the mock tests before the exam. However, she always ends up with a score in ranging from 71-74. What are we doing wrong? She's reached a breaking point and it's also very expensive for us as we are international students from India. What are we doing wrong?
4. Steve – Hey Jeff, I have 3 weeks before the exam. I am finishing up the lectures. I am going to hit all the questions again from my review course again. I am on a limited budget which on of your products do you recommend that can help me knock FAR out the park
5. Katrina – Hi Jeff, Would you recommend trying to pass BEC starting now before the April 1st changes? I just ordered my FAR book but concerned of all the "hype" of trying to pass BEC before the changes are effective.
6. Eleanora – My REG test is scheduled for 3/10. The week prior to my test I've taken off of work so I can completely focus. I was wondering how many hours you generally recommend studying for REG? Also, are those hours strictly MCQ's or does that involve the notes, audio, flashcards etc.?
7. Donovan – I want to start studying for the CPA while getting my masters of accounting. Which section, do you think, will be the best to take concurrently? Hoping to pass all 4 within 6-8 months
8. Jeff – I'm taking BEC March 7th to avoid the April 2017 changes. I usually get home around 7-8pm ish and finish eating around 8-9pm. I understand I literally only have 1 month of studying time. How can I do this.
9. Steve – I'm 4 sections into AUD using Roger (out of 9) and I feel like I have WAY too many notes but I don't want to miss too much information. Is this normal for AUD? I feel like I have more notes than FAR already.
10. Michael – I have a learning Disability and strong Visual and Kinesthetic learner. What would be the best combination of review material so, I may start studying before the season begins?
11. Kevin – How much focus should I really allocate to the written communication section if my MCQ grades are in the range of 65-70%?
12. Yisreol – I'm taking FAR at the end of May. I have 200 hours available until then (have a family of 5 kids). How would you recommend making the best out of my time.
13. John – Do you think a 74 is a pointless exam score? I received a 74 on FAR and it hurt.
14. John – Hi Jeff – If I find out in August I didn't pass FAR in, I've only got 2 weeks before AUD credit expires. Thoughts on approach if that happens? Is AICPA giving any grace period for situations like this?
15. Jill – I started studying for BEC in January, but found out I can take it until June because I graduate in May. Should I start studying for another section and then review my notes before my BEC exam in June?
16. Thais – If you had 4 weeks to prepare for your exam, how would you go about it ?
17. Angie – Could you please specify the use of your suggested study planner using the ninja framework and ninja only? For example if you say 4 week for BEC what should be accomplished by week 1, 2, 3, 4.
18. Charlie – Hi Jeff: I am taking FAR with Roger CPA. One problem I've noticed is that as I'm in chapter 10 now I noticed I have forgot a lot back in chapter 1. However, I don't have enough time if I go back to review everyday since I'm also a full time student. The current daily CPA study also takes me about 4 to 5 hours that I don't have extra time for reviewing.
19. Eliza – Jeff, My question is this: how do you get get past feelings of absolute hopelessness? I had received a TERRIBLE grade (like in the 40s) on my first AUD try.
20. Margaret – FAR is my last exam to go. I need to pass in order to not lose audit. I'm struggling with some main concepts – Bonds, Treasury Stock, and Governmental accounting. I'm taking the exam Feb. 20th and trying to nail those down so I can pass. Is NINJA Plus different audio than the videos I would have gotten when I bought the Combo for FAR?
21. Jazmin – For Q1 of 2017 BEC is still 3 hours and the MCQ is 85% while Essay is 15% correct?
22. Dave – I am planning to take my first part of the CPA exam (REG). I am new to CPA Ninja and have not tried any of your materials for studying before. Do you think the Ninja Book, flashcards and MCQs would be enough to prepare me to pass each section of the CPA exam.
23. Misty – I am scheduled to take BEC. I'm almost done with all my Becker lectures, and I have completed a lot of the homework. Can you give me advice on my course of action for studying during the next 3 weeks before the BEC exam?
24. Amy – I am currently working at a CPA firm ( as a manager/senior preparer) and have a 3 month old baby. I keep trying to study and take the exam but can't seem to make it work or get motivated enough.
Any recommendations/ suggestions on what to do? Also – which section should I take first?
25. Deb – Can you quickly sum up the April 2017 CPA Exam changes?