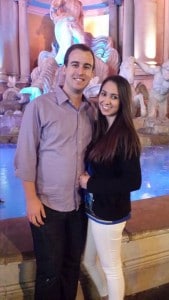 Joshua is a NINJA CPA Blogger.
I knew at the beginning of the CPA review process that there would be some speed bumps. Life rarely allows you uninterrupted continuity to complete something so long and draining as the CPA Exam without hitting you with a curveball.
My original thoughts on the CPA were "get it done as soon as possible and try to join a public firm," figuring that it would be the best progression for my career. So when I got a LinkedIn message from a recruiter at a public firm 2 weeks ago, well let's just say it changed things up a bit.
I put my studies on hold to interview, and I am currently awaiting a decision, but indications are that I've done well enough to land a job in public accounting. The game plan I so intricately laid out for the next 8 months was promptly thrown into the shredder.
Everything from the review course I was planning to buy as well as the timetable for my studying could be reshuffled with the biggest opportunity of my career.
I would like to get this experience over with as soon as possible, but if I achieve my goal of getting into public accounting, there is a little less pressure to finish before the end of the year. Which, in turn, would allow me to blog for a while longer. So in essence, everybody wins!
It's a little unnerving to be sitting here hoping for a call that may not come for a day a week or even a month, but it is also exciting to think about making a jump from private to public, an event that does not appear to happen very often if the messages on the CPA Exam Forum are any indicator.
I am trying to keep my head in my textbook, but have found myself wondering what things would be like if this opportunity works out and my career could start down the path I've wanted to pursue ever since I found out the CPA was an achievable goal for myself.
It's amazing what starting down the path towards the CPA has yielded already, I can't wait to see what the next plot twist will bring.