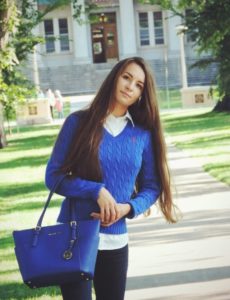 Aida is a NINJA CPA blogger.
Today's topic is the CPA Exam for international students. There are multiple requirements for candidates to meet in order to sit for the CPA exam. In my opinion, the most difficult requirement to complete is educational.
I got my Bachelor's degree in Russia and completed a Master's program in the US. So, in order to complete the educational requirement, I needed to have my Russian degree evaluated and the credits transferred into the American system.
This meant my Russian university had to send a translated transcript to NASBA.
Once that was done it took about two weeks for NASBA to finish the evaluation. When they were finished, they sent the results to me as well as to the committee which decides if you are eligible to sit for the exam.
I have to say that evaluation is very reasonable – almost all of my classes counted towards the requirements.
Another thing to keep in mind: when you take the exam, you need your passport. Even with a valid state ID, as a foreign alien I had to show my passport.
There is also a requirement to complete 1 year (1800 hours) of work experience. You must work under an active CPA in order to complete this requirement. Even if you are working in a "Big Four" agency and all your managers are certified ACCA members, your state board will not accept that experience towards your work hours.
Thank you and let me know if you have any questions.