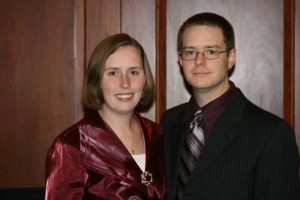 Jenny is a NINJA CPA blogger.
I have always heard bad things happen in 3's and I think I have hit all of them this week.
Between a heavy workload at work due to a deadline, a head cold for myself and a surprise case of pinkeye with one of my kids, studying has not gone well this week.
As you can imagine, panic mode is beginning to set in…..hard. All I can do is try to get to as many multiple choice questions as I can between now and the of end the month.
I cannot give up now! I am also copying the [A71 product="notes"]NINJA notes as well. It is my hope that adding this method will gain me a few points if I stick with it.
Spousal Insight
In an agile world, bad things become impediments and we need to find resolutions to each one.
However, in this case, some of these are out of my control. I, as a spouse, cannot help with the work deadline, or illnesses. What makes it worse is that her study area has become piled with papers, and ultimately has become unusable for her to study.
Therefore, she has been forced to study in the living room in front of the TV with a laptop, or on her phone. This is not right, and I take responsibility for it because I as a spouse need to support her efforts and ensuring her a good study area is essential.