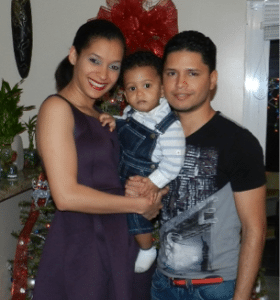 Carolina is a NINJA CPA blogger.
Hello NINJAs,
It's been a while since I last wrote. I have been very busy at work and a little bit away from my studies.
I got so discouraged during my last rounds of these tests that I have not studied much.
I did study for a week or two, but started to procrastinate. I started to notice that I would find any excuse just to not study.
These tests have me drained, but I know I have to do it. More now than ever because my job has agreed to pay all my expenses related to my CPA license.
The reason they are willing to pay for my expenses is because I recently got promoted and they want a CPA. Now, I have more pressure to finish these exams, but I don't know where to find more motivation to study.
Also, this new position came with a lot more work and responsibilities, so now I'm tired most of the time. Every night when I come home, I feed my son and put him to bed and I try to study but most of the time I fall asleep.
I have moved my FAR exam 4 times already and I will move it one more time because I am very far behind. I hate to keep doing this to myself, but I don't know what to do anymore.
I know that if I don't put the effort needed to pass these tests, I will never be able to pass them and I will be suffering for a very long time.
I just need to find the strength and the motivation to keep swimming.