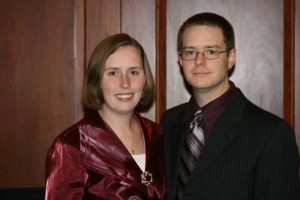 Jenny is a NINJA CPA blogger.
The first week back to studying was a total bust. I didn't crack open a book or even think about the exam.
I did manage to send out my paperwork to get the process started to schedule my retake. I guess that is an accomplishment.
Life just doesn't stop. The directors in my office are getting ready for tax season so work is extra busy.
I even have found myself bringing work home which is unusual for me this time of year. I'm afraid if I am this busy now then come January it is only going to get worse.
The thought of fitting time to study just makes my head spin. I find myself asking, "Why am I doing this? It is not like I need to be a CPA in my position."
My response is that I want to do this because it was a goal I set years ago. I need to conquer and I know I can conquer this. I just have to buckle down and do it.
Christmas is in full swing at my house. I have two four year olds who are getting excited as each day goes by. This just makes study time even harder.
Hopefully, I can make this the last Christmas I have to study. Back to making sure I study everyday and fitting in the [A71 product="notes"]NINJA multiple choice questions. I want to make sure I have the concepts down so I can tackle BEC in January.
Spousal Insight
Having taken and failed numerous Actuarial Exams, I know how hard it is to get back on the horse after failing an exam. What makes this time more difficult for my wife, is that it is the Christmas season and there are too many ways to become distracted.
However, there is something that she said above that proves to me that she is in this to win it. "I want to do this because it was a goal I set years ago." This statement says to me that she will only accept success this time. These tough times will be short
These tough times will be short lived, as once the exam is over, the hardest part is over. I am here to support her in everything during this study time.